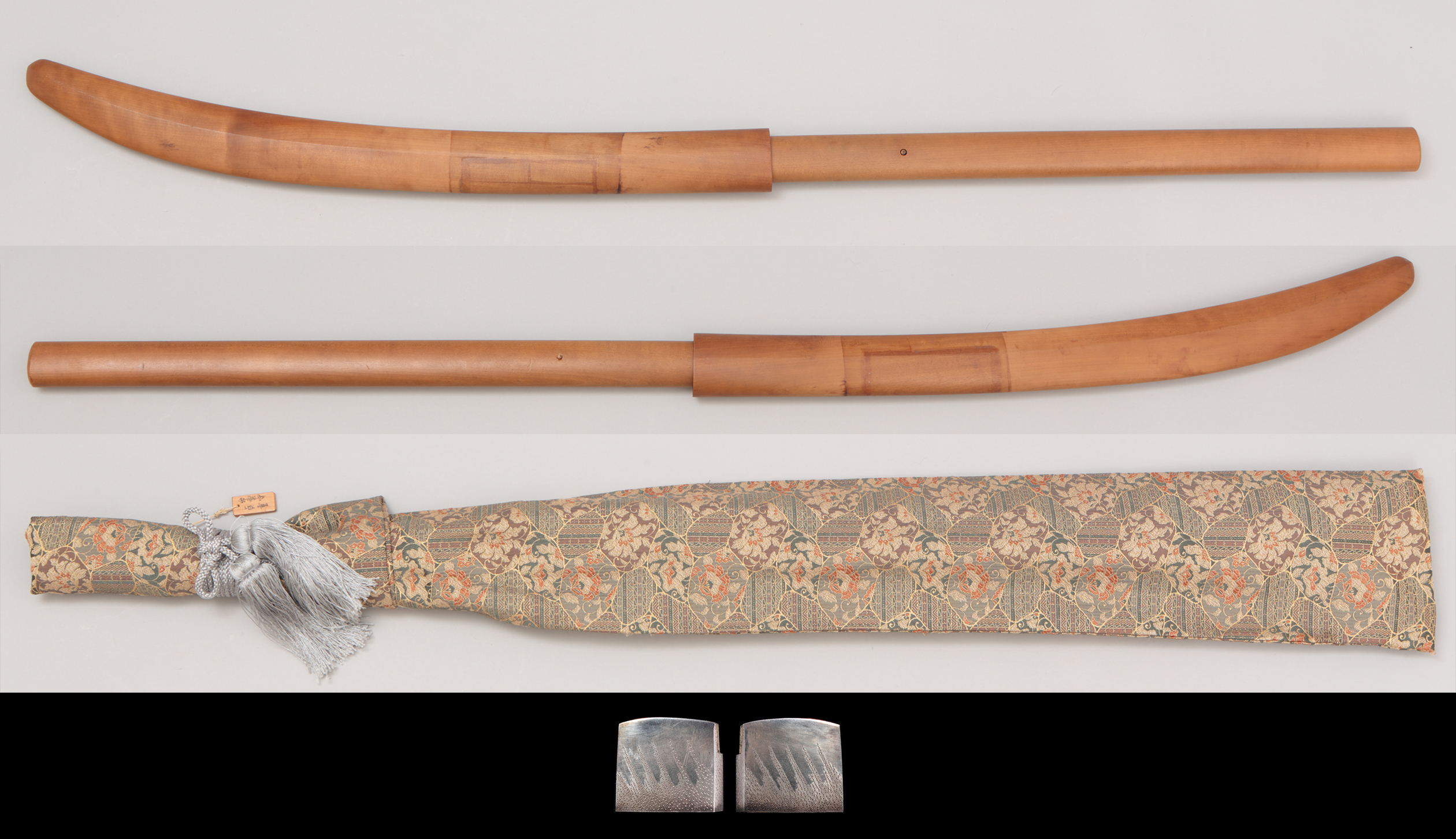 Naginata, Shirasaya and koshirae

[ Signature ] omote : "出雲守貞重" ura : -

[
Size
]
Blade length 55,0cm (1 shaku 8 sun 1 bu 5 rin), sori 2,1cm (6 bu 9 rin), moto-haba 3,49cm, moto-kasane 0,82cm, saki-haba 3,72 cm, saki-kasane 0,71 cm, mekugi-ana(hole) 1, blade weight 979,5g
, shirasaya length 117cm, koshirae length 237cm
[ Period ] Edo, beginning of, around Genna "元和"
[ Province ] Echizen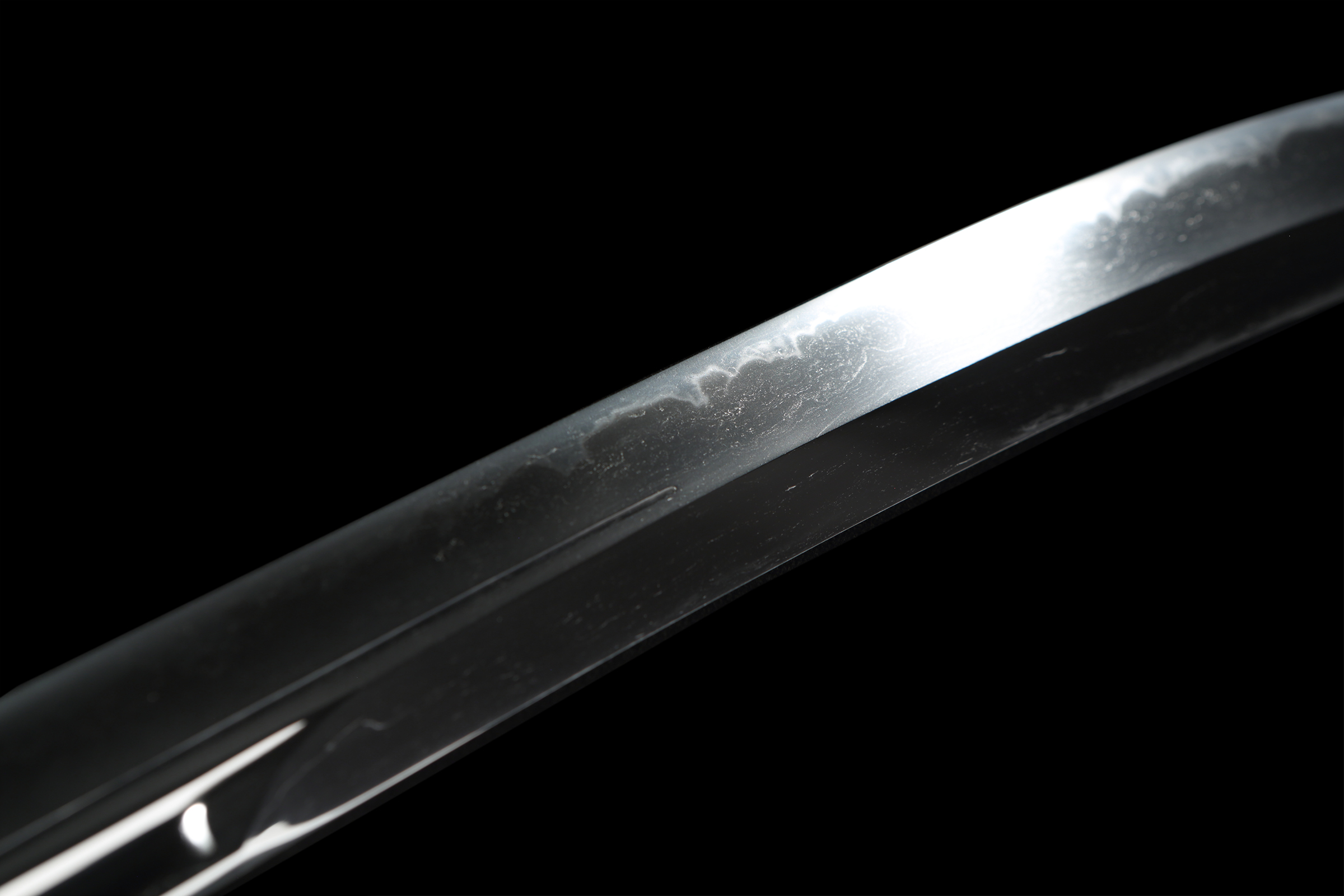 [ Feature ]
Form : Naginata-zukuri. Mitsu-mune. Mihaba is wide. Kasane is thick. Deep sori attached. Fukura shows kareru more or less straighten state.
Nakago : Ubu. Yasurimes are higaki. Saki is very shallow kuri-jiri. One hole.
Horimono : On omote and ura sides, there are naginata-hi and soe-hi grooves.
Jigane : Itame-hada. For mune side, masame-hada mixed. Jinie attached. Chikei appeared. Shirake-utsuri is noticeable.
Hamon : Nioi-deki gunome-midare. Niokuchi is relatively distinctive. Togaribas mixed. Ashis and yôs appeared. Konie attached. Kin-sens and sunagashis appeared. Muneyaki tempered.
Boushi : It runs in midare-komi. Saki turns in togari-gokoro.

[ Highlight ]
Izumo-no-kami Sadashige was a swordsmith in Shimosaka school. He worked at Echizen at the beginning of Edo period. He had his signature such as "越前国下坂", "越前国住下坂貞重", "下坂出雲守藤原貞重", etc. This sword has clear hamon, in itame-hada, which mixed masame. Shirake-utsuri appeared. Togari-bas mixed. Its gunome-midares shows a lot of changes. Dynamic form naginata.
[ Conditions ] Excellent.
[ Attachments ] Habaki (suaka-ji, silver foiled, single), shirasaya, bag of shirasaya, koshirae, bag of koshirae and NBTHK Tokubetsu kichô paper (issued on 23rd Nov. Shôwa 50(1975))


[
Item number
] A030918 [
Price
]
JPY 480.000- -> JPY 350,000-
Price down!
(shipping and insurance fee are not included)