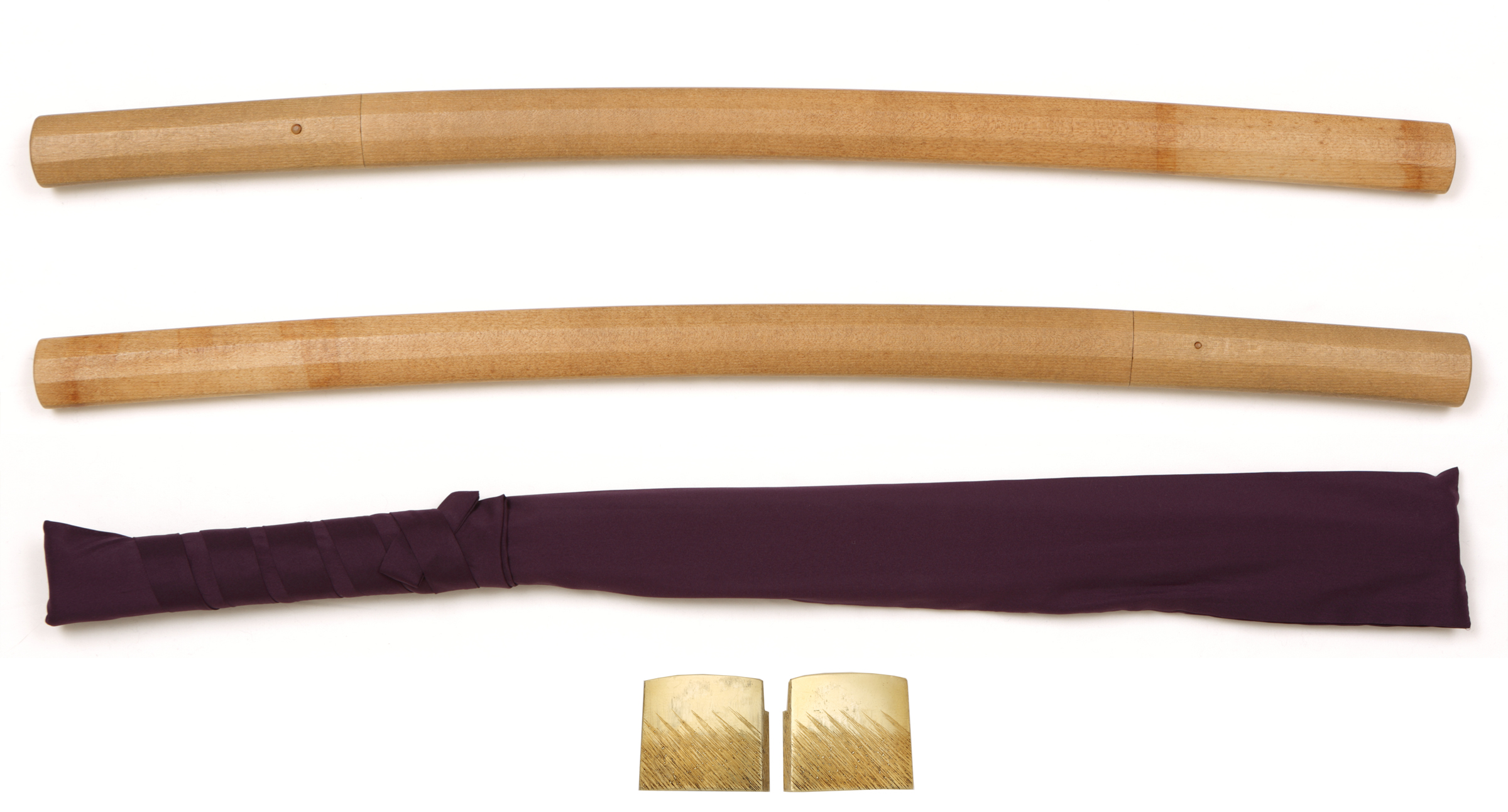 Wakizashi, Shirasaya

Mumei, attributed to KOYAMA Munetsugu

[ Signature ] omote : no signature ura : -

[
Size
]
Blade length 53,8cm (1 shaku 7 sun 7 bu 5 rin), sori 1,2cm (3 bu 9 rin), moto-haba 2,44cm, moto-kasane 0,53cm, saki-haba 1,65 cm, saki-kasane 0,37 cm, mekugi-ana(hole) 1, blade weight 370g
, shirasaya length 76cm
[ Period ] Edo, second half of
[ Province ] Musashi
[ Feature ]
Form : Shinogi-zukuri. Iori-mune. Mihaba is relatively narrow. Kasane is thinner according with mihaba. Saki-zori attached. Chû-kissaki, fukura attached.
Nakago : Ubu. Yasurimes are suji-kai. Saki is kuri-jiri. One hole.
Jigane : Well grained ko-itame-hada. Jinie attached.
Hamon : Chô-ji-midare. Ashi appeared. Kinsen appeared.
Boushi : It runs in midare-komi. Saki turns in togari-gokoro.

[ Highlight ] The swords which is attributed to KOYAMA Munetsugu. Both ji and ha are very bright. Gorgeous chô-ji-midare hamon tempered in high skills. It feels light in hand. Saki-zori attached form.

[ Conditions ] Very shallow scratches and scar observed but rest remains excellent conditions.

[ Attachments ] Habaki (suaka-ji, gold foiled, single) , shirasaya, bag of shirasaya and NBTHK Tokubetsu Kichô paper (issued on 1st November Shôwa 50(1975))

[
Item number
] A030218 [
Price
]
SOLD