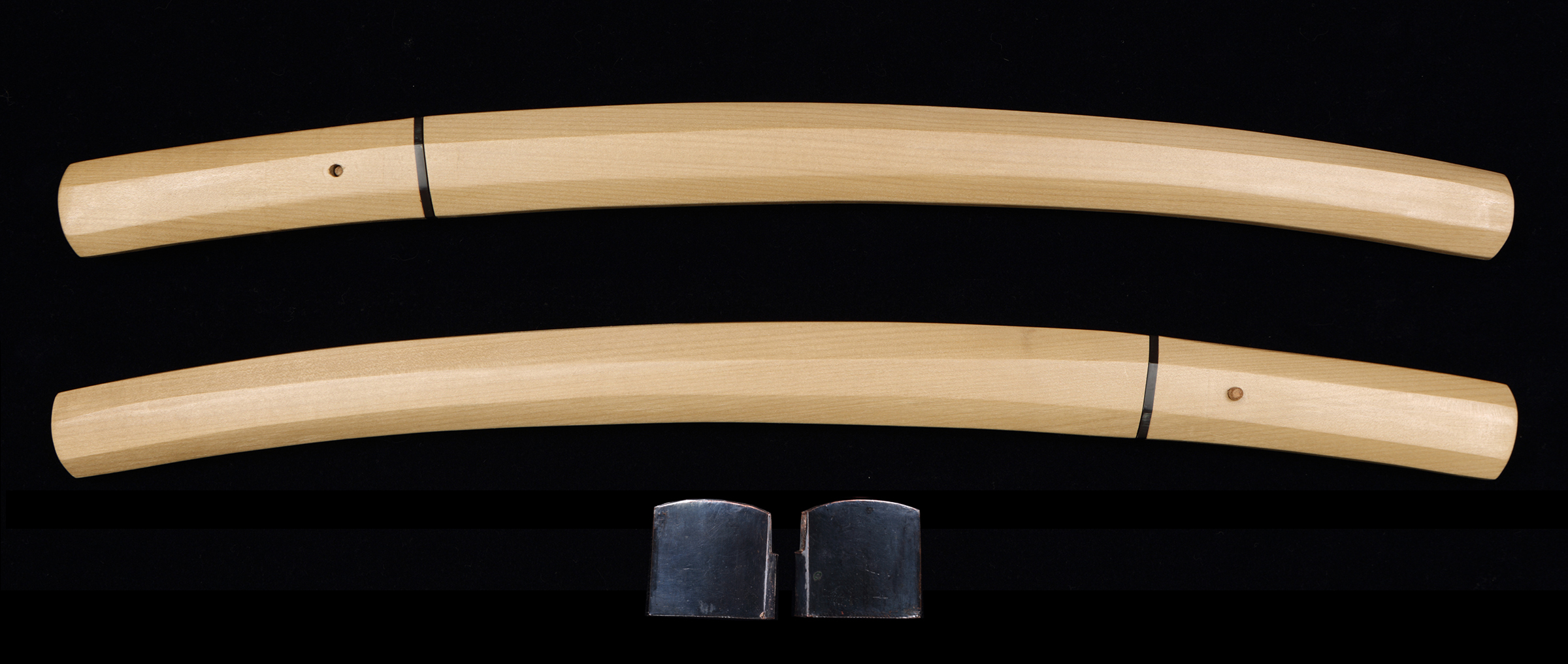 Wakizashi, Shirasaya

Signed as Soshû jû Akihiro

[
Signature
] omote : "相州住秋廣"  ura :
Jô-ji 5 nen ni-gatsu
"貞治五年二月"
[
Size
]
Blade length 37,0cm (1 shaku 2 sun 2 bu 1 rin), sori 1,2cm (3 bu 9 rin), moto-haba 3,11cm, moto-kasane 0,72cm, mekugi-ana(holes) 2, blade weight 300,5g
, shirasaya length 55cm
[ Period ] Muromachi
[ Province ] Unknown
[ Feature ]
Form : Hira-zukuri. Iori-mune. Mihaba is wide. Kasane is ordinal. Deep saki-zori attached. Fukura shows curved line.
Engraving horimono : (omote) : bô-hi groove with soe-hi groove both in kaki-nagashi form. (ura) : A shôbu-hi groove.
Nakago : Ubu. Yasurimes are kiris. Saki is kuri-jiri. Two holes.
Jigane : Ko-itame-hada well grained. Jinie attached.
Hamon : In notare, gunomes mixed. Ko-nies attached. Ko-ashis appeared.
Boushi : It runs in midare-komi. Saki is hakikake. It turns in round.

[ Highlight ]
Deep saki-zori attached. Curved line fukura attached form ko-wakizashi. In well grained jigane, it has been tempered midarebas which show its changes in tempered area of blade ha.

[ Conditions ] Blade condition is excellent. Shirasaya is brand-new. Please appreciate and preserve the sword in current status.

[ Attachments ] Habaki (shakudô-ji, single), shirasaya and bag of shirasaya.

[
Item number
] A211018 [
Price
]
SOLD