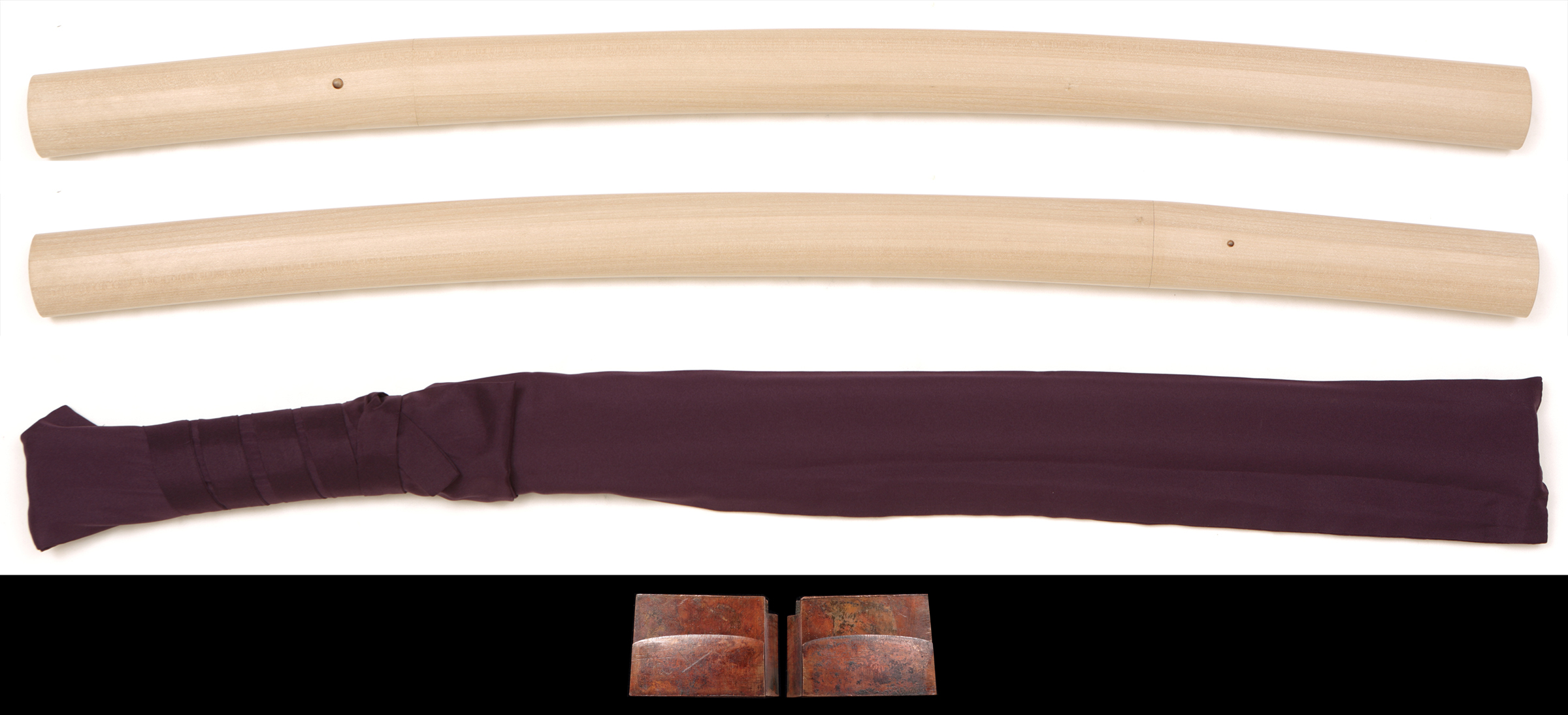 Wakizashi, Shirasaya

Izumi no kami Rai Kinmichi

[ Signature ] omote : (chrysanthemum seal "菊紋") Izumi-no-kami Rai Kinmichi "和泉守来金道" ura : -

[
Size
]
Blade length 51.80cm (1 shaku 7 sun 0 bu 9 rin), sori 1.2cm (3 bu 9 rin), moto-haba 3.33cm, moto-kasane 0.86cm, saki-haba 2.38 cm, saki-kasane 0.57 cm, mekugi-ana(hole) 1, blade weight 634g
, shirasaya length 76.5cm
[ Period ] Edo
[ Province ] Yamashiro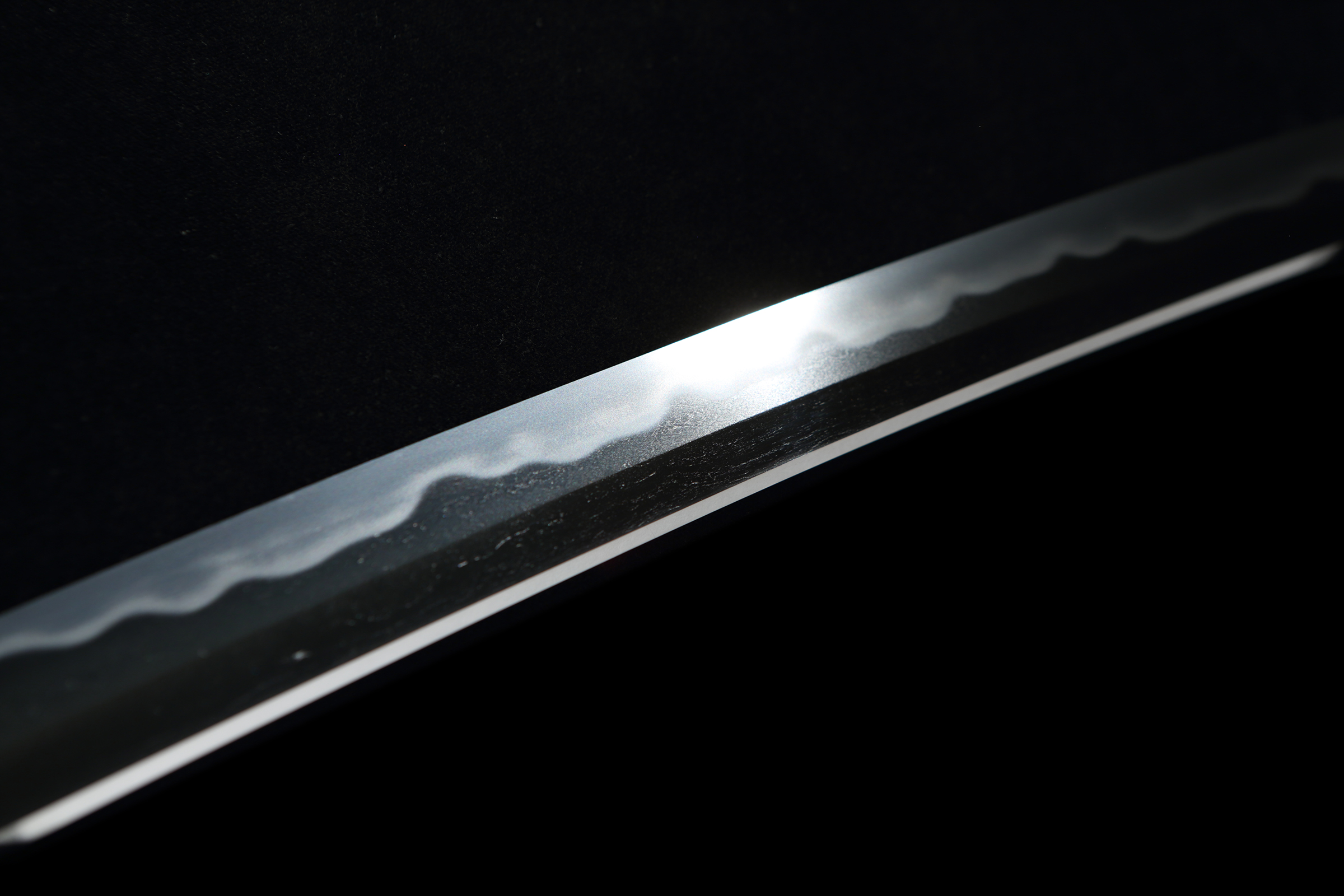 [ Feature ]
Form : Shionogi-zukuri. Iori-mune. Mihaba is wide. Kasane is thick. There are some differences between moto-haba and saki-haba.
Nakago : Ubu. Saki is iri-yama-gata. Yasurimes are suji-kais. One hole.
Jigane : Itame-hada. Forging patterns come to appear. Jinie attached.
Hamon : It runs in sugu and short with shallow notare. Ô-gunomes mixed. Ashis appeared. Deep nioi appeared. Nie attached. Kin-sujis and sunagashis appeared.
Boushi : It runs in notare. Saki turns in ko-maru.

[ Highlight ]
Wakizashi with wide mihaba, thick kasane and sturdy feeling in hand. Itame foriging, its patterns come to appear. Dyanamic notare-hamon, deep nioi appeared, nie attached well and ô-gunoems mixed. Third generation Rai Kinmichi seemted to create this sword. Rai Kinmichi school, Kanemichi, who moved from Mino to Miyako (京都) in Momoyama period and his children, Iga-no-kami Kinmichi, Izumi-no-kami Kinmichi, Tanba-no-kami Yoshimichi, Ecchû-no-kami Masatoshi and others flourished. They were all Mishina school. With shallow notare, saki turns in komaru. Its typical Mishina bôshi is also one of appreciation points.

[ Conditions ]
The sword which maintains healthy form. It has been already polished. Shirasaya is brand new. You can appreciate and preserve in healty conditions.

[ Attachments ]
Habaki (suaka-ji, double), shirasaya, bag of shirasaya and NBTHK Tokubetsu hozon paper (13th June Heisei 30(2018))

[
Item number
] A121218 [
Price
]
JPY 550,000
(shipping and insurance fee are not included)