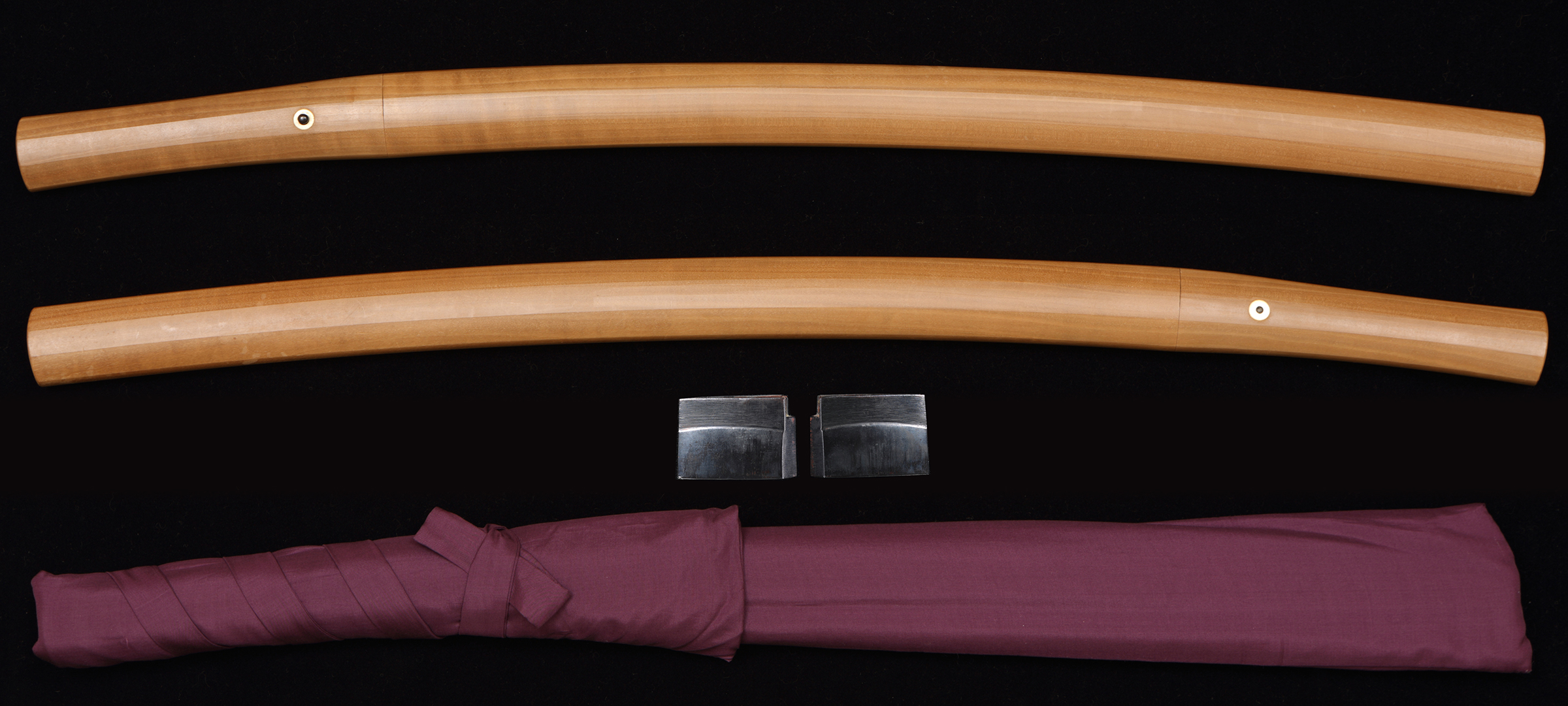 Wakizashi, Shirasaya

Yasutsugu, Edo 3rd generation

[ Signature ] omote : Yasutsugu nanban tetsu wo motte "康継以南蛮鉄" ura : Bushû Edo ni oite korewo tsukuru "於武州江戸作之"

[
Size
]
Blade length 50,4cm (1 shaku 6 sun 6 bu 3 rin), sori 1,0cm (3 bu 3 rin), moto-haba 3,00cm, moto-kasane 0,72cm, saki-haba 2,32 cm, saki-kasane 0,55 cm, mekugi-ana(hole) 1, blade weight 573g
, shirasaya length 74cm
[ Period ] Edo, around Kanbun "寛文"
[ Province ] Musashi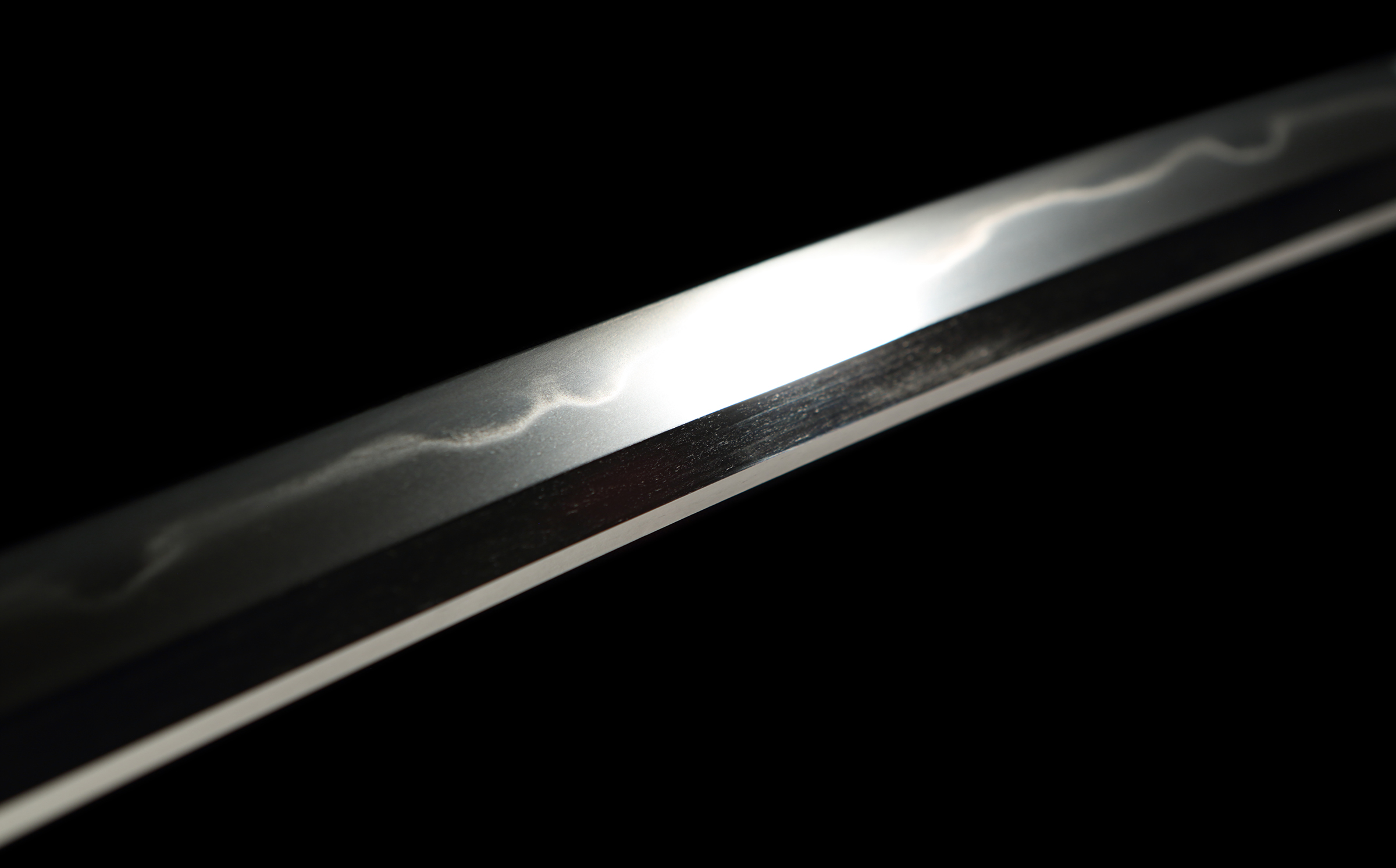 [ Feature ]
Form : Shô-bu-zukuri. Iori-mune. Mihaba is ordinal. Kasane is relatively thick. There is differece between moto-haba and saki-haba. Deeper sori attached, chû-kissaki form.
Nakago : Ubu. Yasurimes are katte-sagari. Saki is iri-yama-gata. One hole.
Jigane : Itame-hada. Mokumes and nagare-hada mixed. Jinie attached. Chikei appeared. Color of iron shows blacky state.
Hamon : Notare, gunomes mixed. Deep nioi appeared. Nie attached well. Fine kin-sujis and sunagashis appeared frequently.
Boushi : It runs in sugu. Saki shows more or less hakikake shape. It turns in ko-maru.

[ Highlight ]
Edo third generation Yasutsugu was a son of second generation Yasutsugu. He was called Uma-no-suke. In his 17 years old, he father was died. Succession of house problem happned then. Specifically, it was due from a group who wanted to make third son Shirô-emon, third generation of first generation Yasutsugu. Finally, it come to coclusion, Uma-no-suke succeeded Edo third generation, Shirô-emon succeeded Echizen family. Since then, they worked and lived both at Edo and Fukui. This sword has notare hamon, gunomes mixed. Fine kin-sujis and sunagashis appeared frequently. Deep nioi appeared. Nie attached well. The turn of boushi come close to mune side. These points show characteristics of Edo third generation Yasutsugu. The remaining swords of Edo third generation are not relatively many. This sword shows excellent finish. The condition of polishment is so good, too. We recommend you this sword.

[ Conditions ] Excellent. Shirasaya is brand new.

[
Attachments
] Habaki (shakudô-ji, double), shirasaya, bag of shirasaya and
NBTHK Tokubetsu hozon paper(issued on 24th July Heisei 29(2017))

[
Item number
] A111018 [
Price
]
SOLD