Touken Komachi

Click each image to enlarge.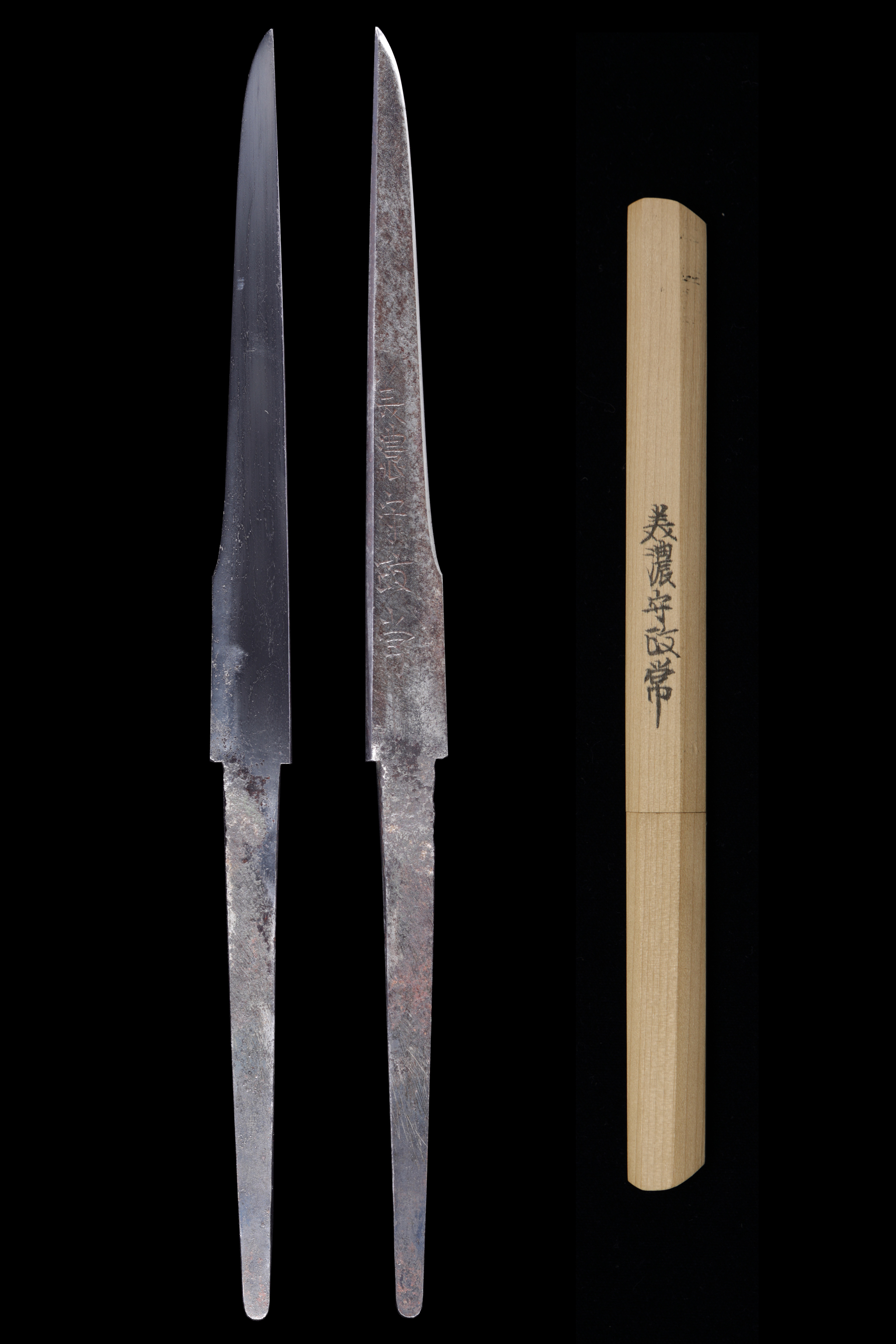 Kogatana, Shirasaya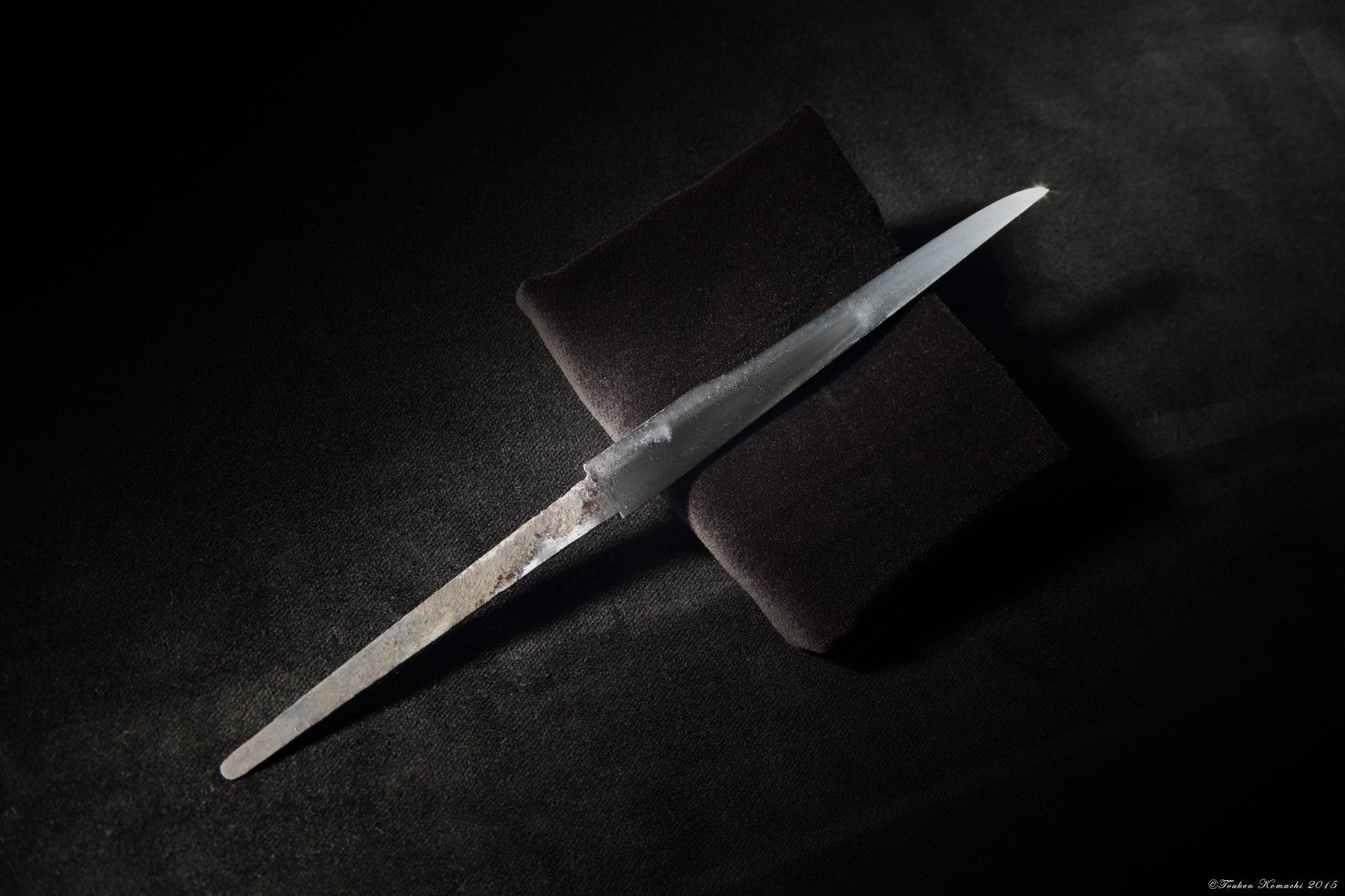 [ Signature] Mino-no-kami Masatsune
[ Size ] Total length
20.5cm, blade length 11.7cm (3 sun 8 bu), moto-haba 1.30cm, moto kasane 0.23cm, blade weight 14.0g
, shirasaya length 23.2cm
[ Period ] Edo
[ Province ] Mino
[ Feature] Jigane : Itame-hada runs in nagare. Masa mixed. Hamon : Togari-bas are mixed. Then it becomes su-gu-ha. Boushi : It turns in komaru long. Nakago : Ubu. Saki is kuri-jiri.
[
Highlight
]
With long nakago, well formed kogatana. Boushi, which turns in komaru with clear shape. It has impressive one togari-ba which looks like hitting the ground with wedge.
[ Conditions
] There is small rust around ha-machi.
[ Attachments ] Shirasaya, wood habaki
[ Item number] A091015 [ Price ] JPY
80,000- (shipping and insurance not included)
Please order by
E-mail
.

About TOUKEN KOMACHI

BACK
TEL&FAX +81-(0)3-5284-9014
____
E-mail :
s_tsukada@toukenkomachi.com

Copyright © 2009 Touken komachi All rights reserved.