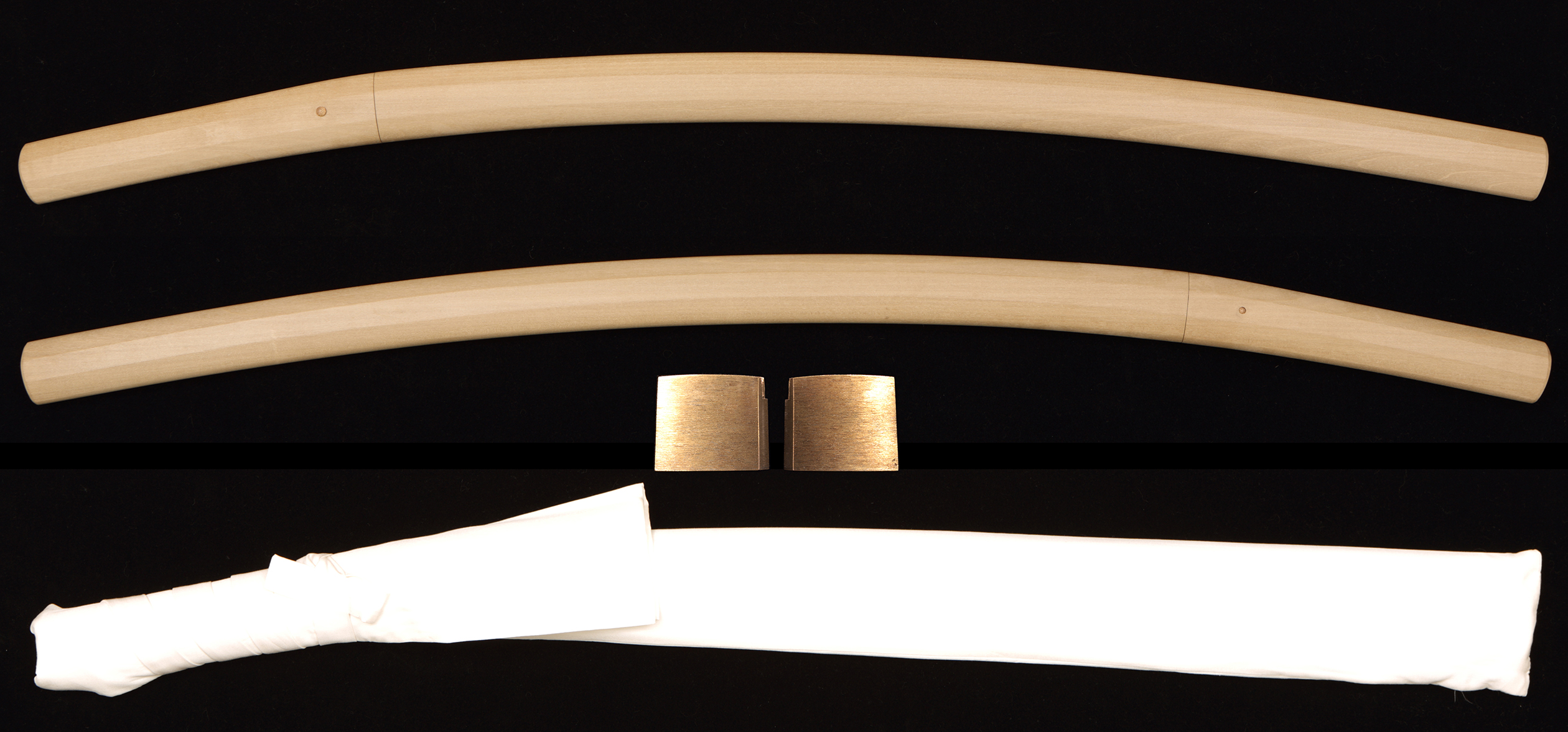 Katana, Shirasaya

Mumei, attrbuted to Kongô hyôe

[ Signature ] omote : no signature ura : -

[ Size ] Blade length 64cm (2 shaku 1 sun 1 bu 2 rin), sori 2,4cm ( 7 bu 9 rin), moto-haba 2,62cm, moto-kasane 0,48cm, saki-haba 1,69 cm, saki-kasane 0,30 cm, mekugi-ana(holes) 3, blade weight 550g , shirasaya length 90cm
[ Period ] Muromachi
[ Province ] Chikuzen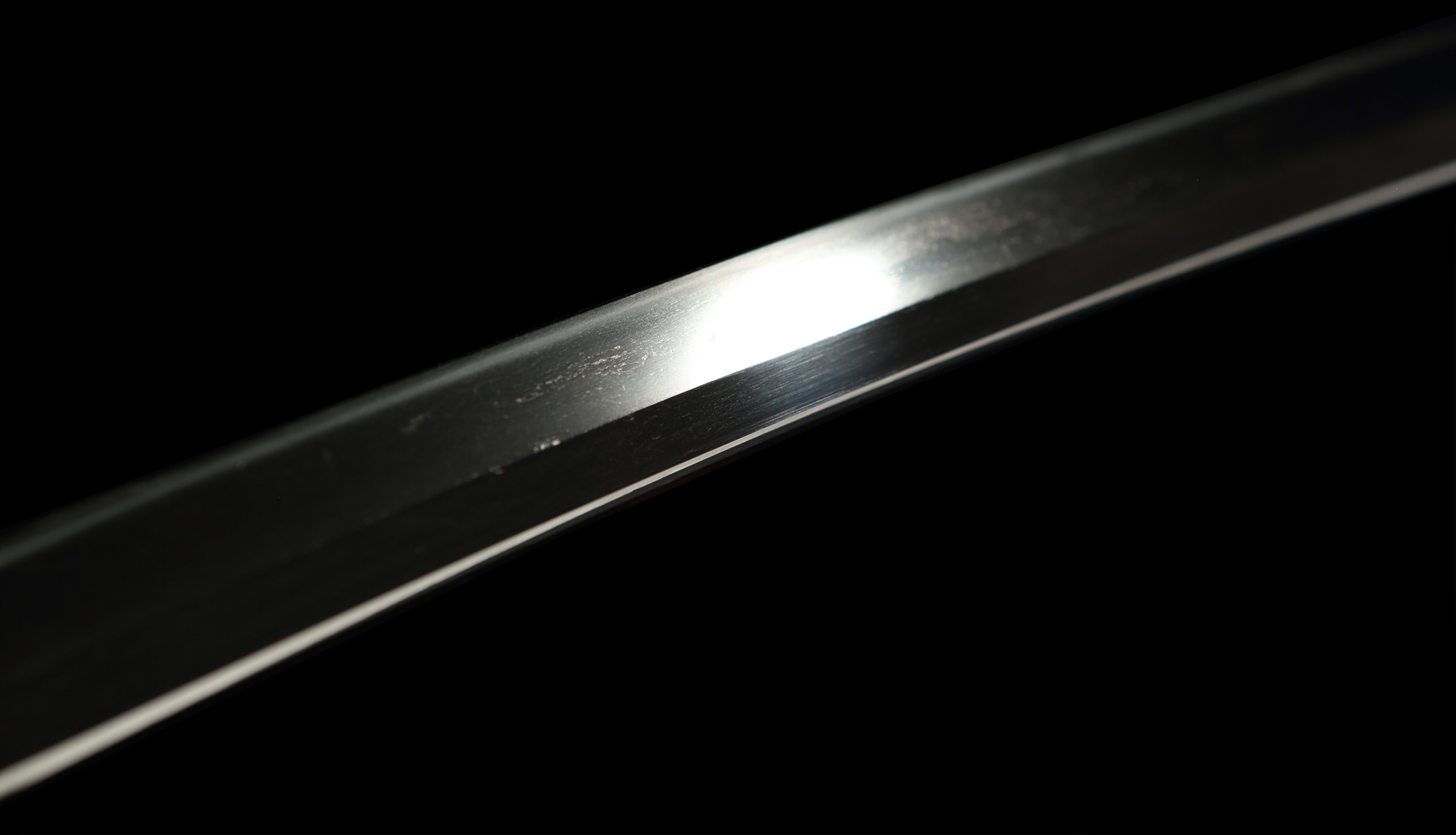 [ Feature ]
Form : Both mihaba and kasane are ordinal. There is difference between moto-haba and saki-haba. Shinogi is relatively high. Deep sori attached. Chû-kissaki form.
Nakago : Suri-age. Yasurimes are suji-kais. Saki is kiri, shallow kuri-jiri. Three holes.
Jigane : Itame-hada, waving and flowing pattern nagare-hada mixed. Jifu mixed. Surface shows specific forging pattern, a little hada-tatsu state. Jinie attached.
Hamon : Hoso-suguha. With a little shallow notare Line merged into ha, konie attached. Fine sungashis appeared in hamon.
Boushi : It runs in sugu. Saki becomes ô-maru-gokoro.

[ Highlight ]
Kongô hyôe was a group of swordsmith, whose ancestor was Moritaka, around Einin 永仁(1293-1299). The direct line of Moritaka had continued tenth genrations, who lived at Dazaifu, around Tenshô 天正 (1573-1592). Other than above, there were several swordsmith (e.g. Hirato-jû "平戸住" around Eitoku "永徳", Hizen-jû 肥前住 around Bunmei "文明", Bungo-jû 豊後住 around Meitoku "明徳", Eikyô "永享", Tenbun " 天文" and Tenshô "天正"). During Shintô era, there were swordsmiths, who had their name Kongô hyôe Moritaka in Chikuzen and Bungo. In this school, other than Moritaka, there were Moritsuna "盛縄", Morisada "盛貞", Yoshimori "吉盛" and others. All of them were good at sugh-ha hamon. This sword's nakago is suri-age but it attached deep sori. It has classical hoso-suguha.


[ Conditions ] Excellent. There are five very tiny honor flaws on mune.
[
Attachments
] Habaki ( yellow colored alloy, single), shirasaya, bag of shirasaya and
NBTHK Hozon paper ( issued on 15th March Heisei 30(2018))

[
Item number
] A081018 [
Price
]
JPY 390.000
(shipping and insurance fee are not included)