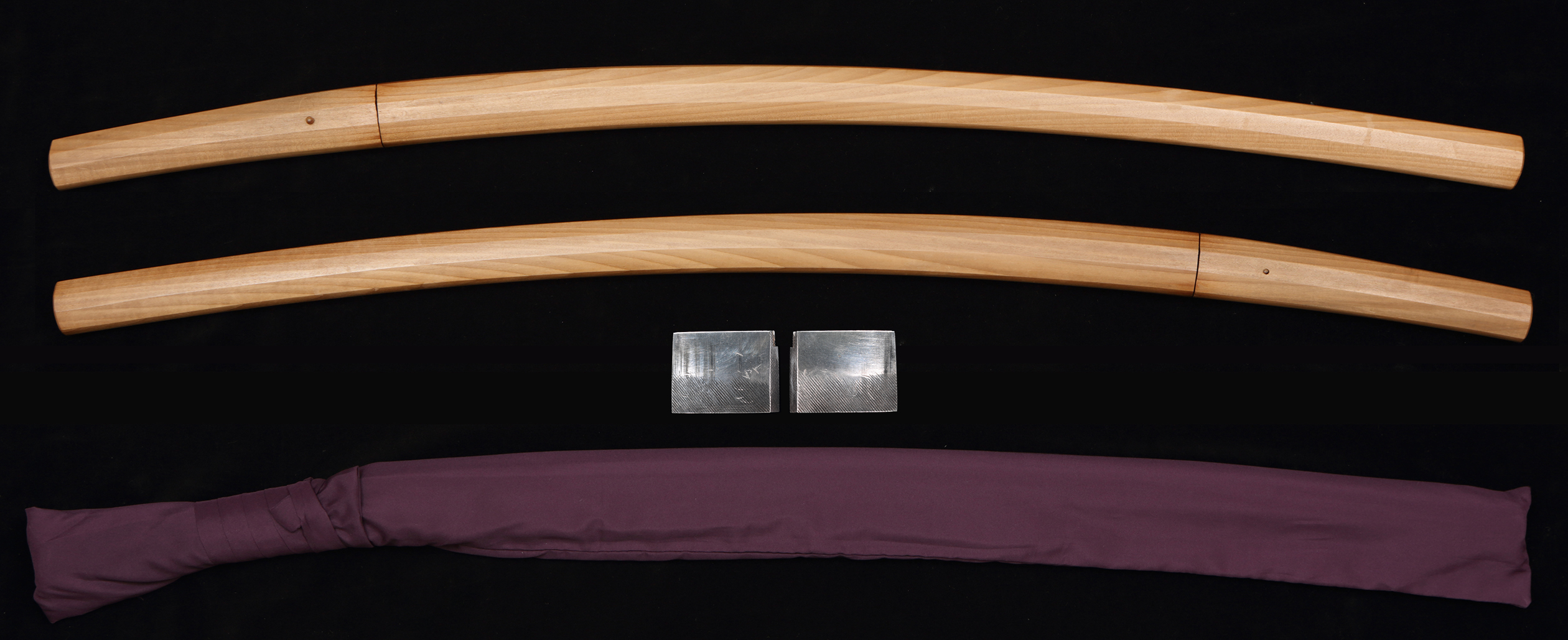 Katana, Shirasaya

KAWASHIMA Tadayoshi , 2nd generation

[ Signature ] omote : Un-shû-jyû Tadayoshi korewo tsukuru "雲州住忠善造之" ura : Shôwa yon-jyû-nana-nen chû-shû-bi "昭和四十七年仲秋日"

[
Size
]
Blade length 75,1cm (2 shaku 4 sun 7 bu 8 rin), sori 2,4cm (7 bu 9 rin), moto-haba 3,53cm, moto-kasane 0,78cm, saki-haba 2,52 cm, saki-kasane 0,54 cm, mekugi-ana(hole) 1, blade weight 974,5g
, shirasaya length 104cm
[ Period ] Shôwa 47(1972)
[ Province (prefecture) ] Shimane prefecture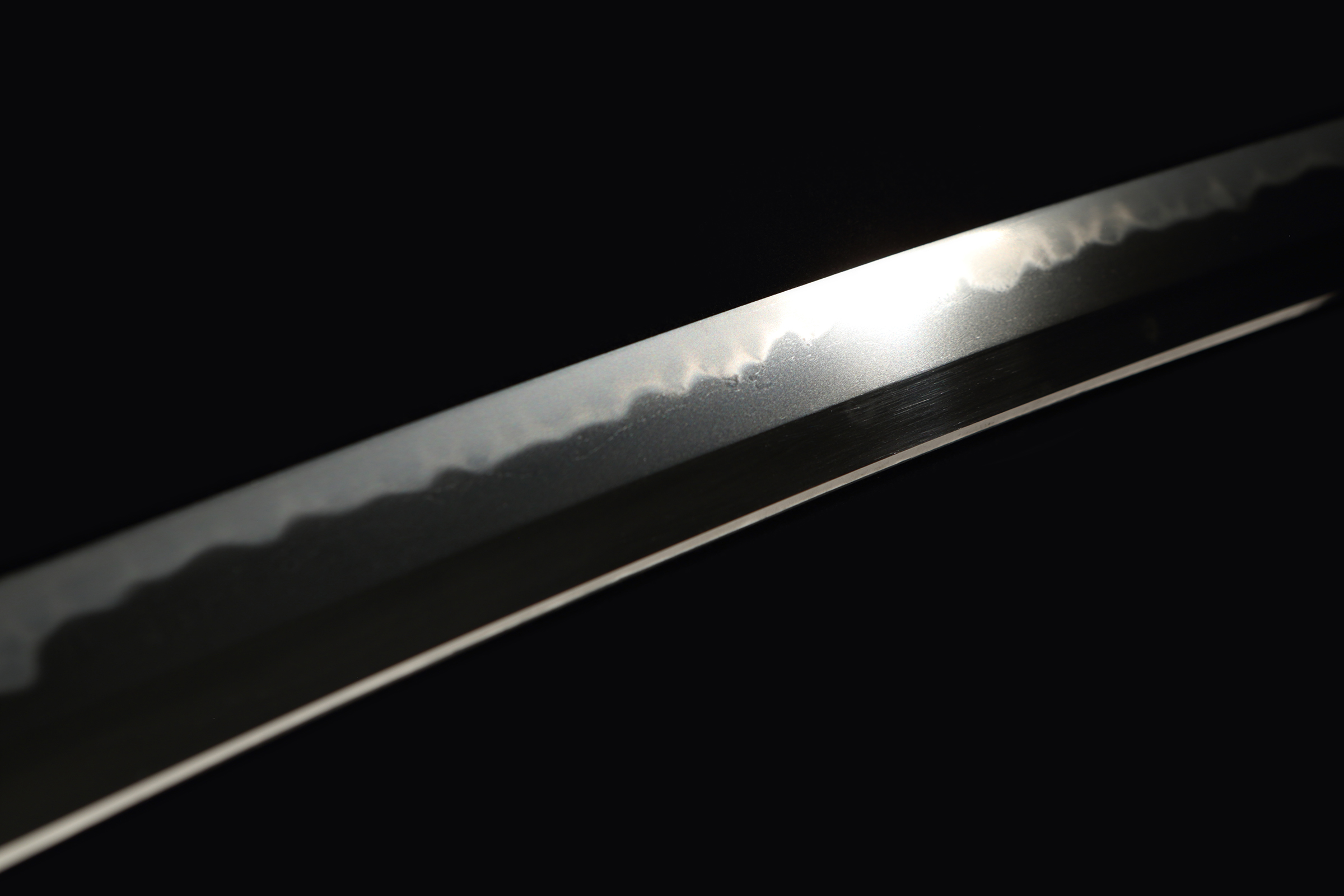 [ Feature ]
Form : Shinogi-zukuri. Iori-mune. Mihaba is wide. Kasane is thick. Deep sori attached. Chû-kissaki form.
Nakago : Ubu. Yasurimes are suji-kais and ke-shô. Saki is kuri-jiri. One hole.
Jigane : Ko-itame-hada well grained. For ha side, nagare-gokoro mixed. Fine jinie attached.
Hamon : Chô-ji-midare. Gunomes, ko-gunomes and togari-bas mixed. At yaki-gashira, there are particle shape tobiyakis. Ashis and yôs appeared. Nioikuchi is clear and distinctive.
Boushi : It runs with shallow notare-komi. Saki is in togari-gokoro. It turns in ko-maru.

[ Highlight ]
Second generation KAWASHIMA Tadayoshi had his secular or ordinal name KAWASHIMA Makoto. He was a child of first generation Tadayoshi (Zenzaemon). He was born in Taishô 12(1923). He was a swordsmith lived at Nita town, Nita county, Shimane prefecture. Effective Shôwa 13(1938), he learned swords creation under his father. During WWII, he was honored as "刀匠協会展金銀牌" swordsmith association exhibition gold-silver award. In post war era, he was awarded so many times in "作刀技術発表会" sword creation technic exhibition. In May Shôwa 41(1966), he was appointed as intangible cultural asset of Shimane prefecture. In Shôwa 47(1972), he was approved as Mukansa swordsmith in "新作名刀展" newly created master pieces exhibition. This sword was created in the autumn of same year. He studied steel making from sand iron. He thought it ideal Nagamitsu swords. It was said that he aimed at making swords close to Ko-tô swords. In majestic form, he tempered flamboyant chô-ji-midare hamon. At top of tempering yaki-gashira, there are specific fine tobiyakis in konie and particle shape appeared part by part .

[ Conditions ] It has past some decades since last polishment, pale rusts observed. It keeps healthy body, even ubu-va exist.

[
Attachments
] Habaki (double, suaka-ji, kin-kise(over covered by gold) uwa-gai, sa-aya-mon-gata), shirasaya, bag of shirasaya and
NBTHK Tokubetsu Hozon paper ( issued on 23rd March Heisei 28(2016))

[
Item number
] A080718 [
Price
]
JPY 480.000
(shipping and insurance fee are not included)