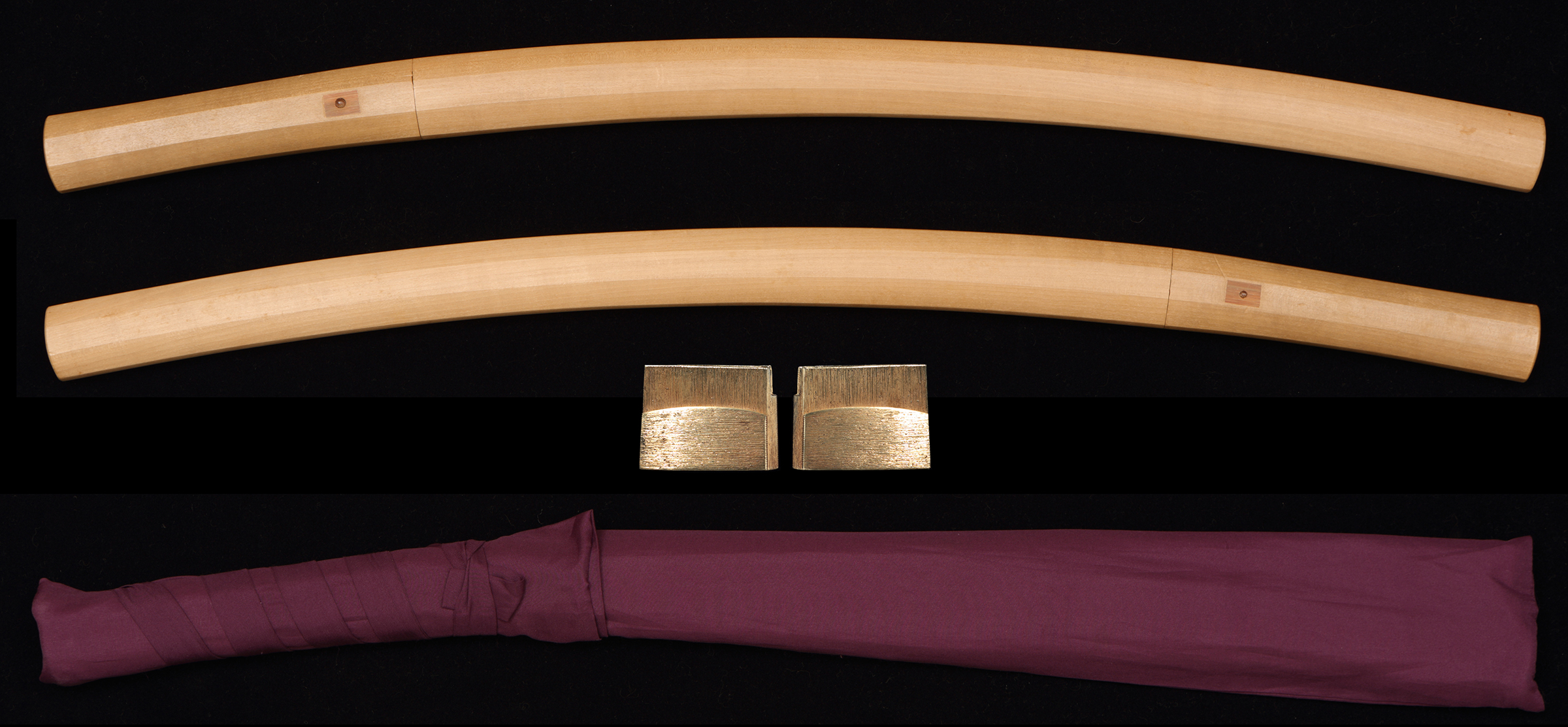 Wakizashi, Shirasaya

[ Signature ] omote : Kunizane "國真" ura : -

[
Size
]
Blade length 49.5cm (1 shaku 6 sun 3 bu 3 rin), sori 2.0cm (6 bu 6 rin), moto-haba 3.02cm, moto-kasane 0.61cm, saki-haba 2.05 cm, saki-kasane 0.36 cm, mekugi-ana(holes) 2, blade weight 387g
, shirasaya length 73cm
[ Period ] Edo, first half of
[ Province ] Yamashiro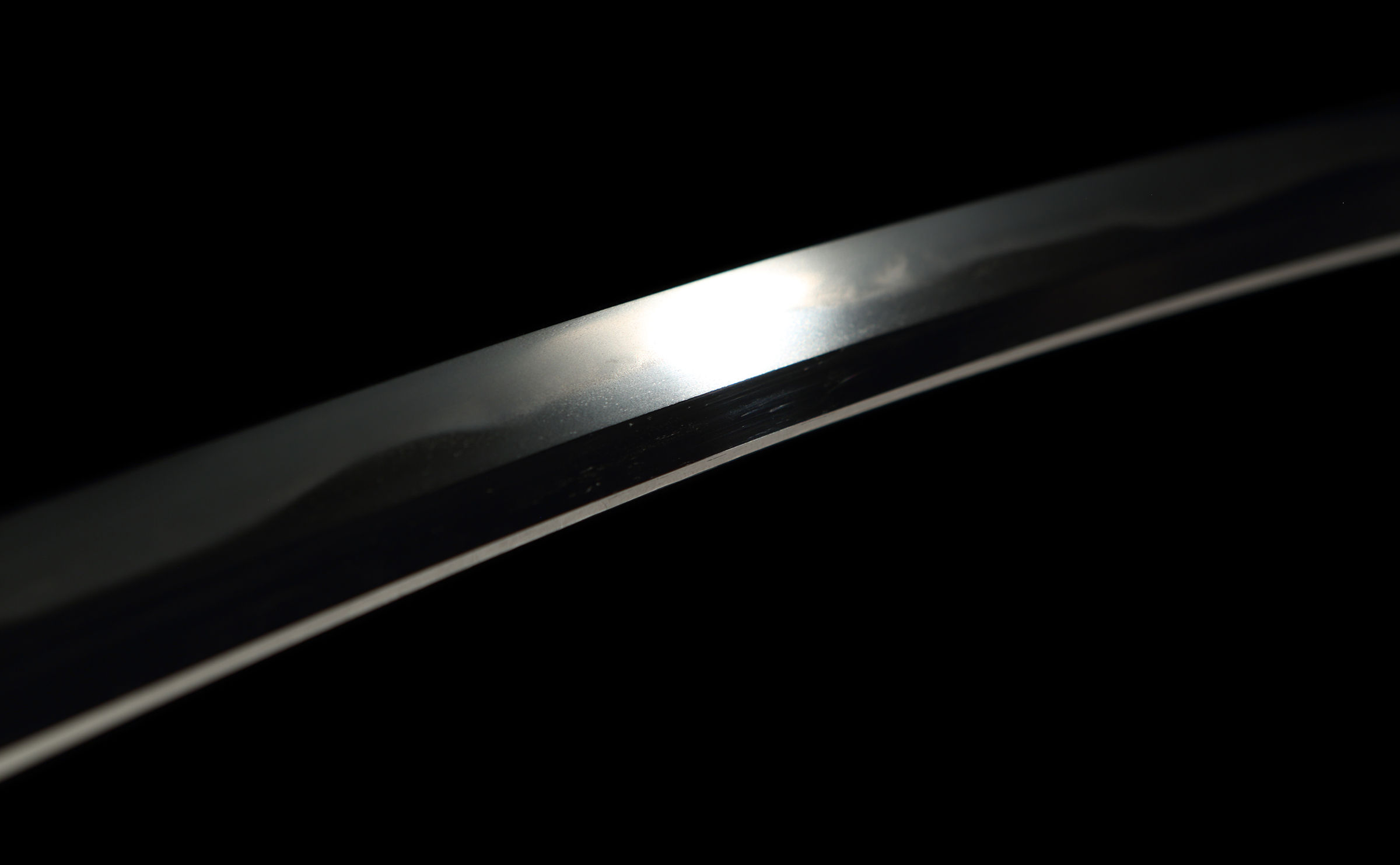 [ Feature ]
Form : Shinogi-zukuri. Mitsu-mune. Both mihaba and kasane are ordinal. Fort saki-zori attached. Chû-kissaki longly extended. Fukura has become shapened.
Nakago : Ubu. Saki is kuri-jiri. Yasurimes are suji-kais. One hole.
Engravings horimono : (omote)in Devanagari bon-ji Manjusri and Taki-fudô. (ura) in Devanagari bon-ji Acala and lotus-shaped pedestal for images of the Buddha.
Jigane : Ko-itame, mokume mixed. Jinie attached. Chikei appeared. It has Horikawa school specific surface called in adjective clause zangurishita hada.
Hamon : In notare, gunomes mixed. Ashis and yôs appeared. Nie attached. Sunagashis appeared. Mune has some tempered part muneyaki.
Boushi : It runs in sugu. It turns tnat saki more or less pointy.

[ Highlight ]
Kunizane who created this sword was seemted to be a swordsmith of Horikawa school in first half of Edo period, considering its feature, zanguri feeling and the finish of nakago. In notare hamon, it makes following composure ; hamon waves calmly. In its wider width part, soft midare-bas changing freely with clear nioi-kuchi. It harmonize with the engravings with presence, which pass over the line of shinogi. More or less deep sori attached specific form. It might be a special sword with special wish.

[ Conditions ]
Excellent. On omote side, below yokote, toward blade part, there is a pale trace caused by scabbard in-out.
[ Attachments ] Habaki (suaka-ji, gold foiled, double), shirasaya, bag of shirasaya and NBTHK Tokubetsu hozon paper (issued on 25th February Heisei 23 (2011))

[
Item number
] A051118 [
Price
]
SOLD