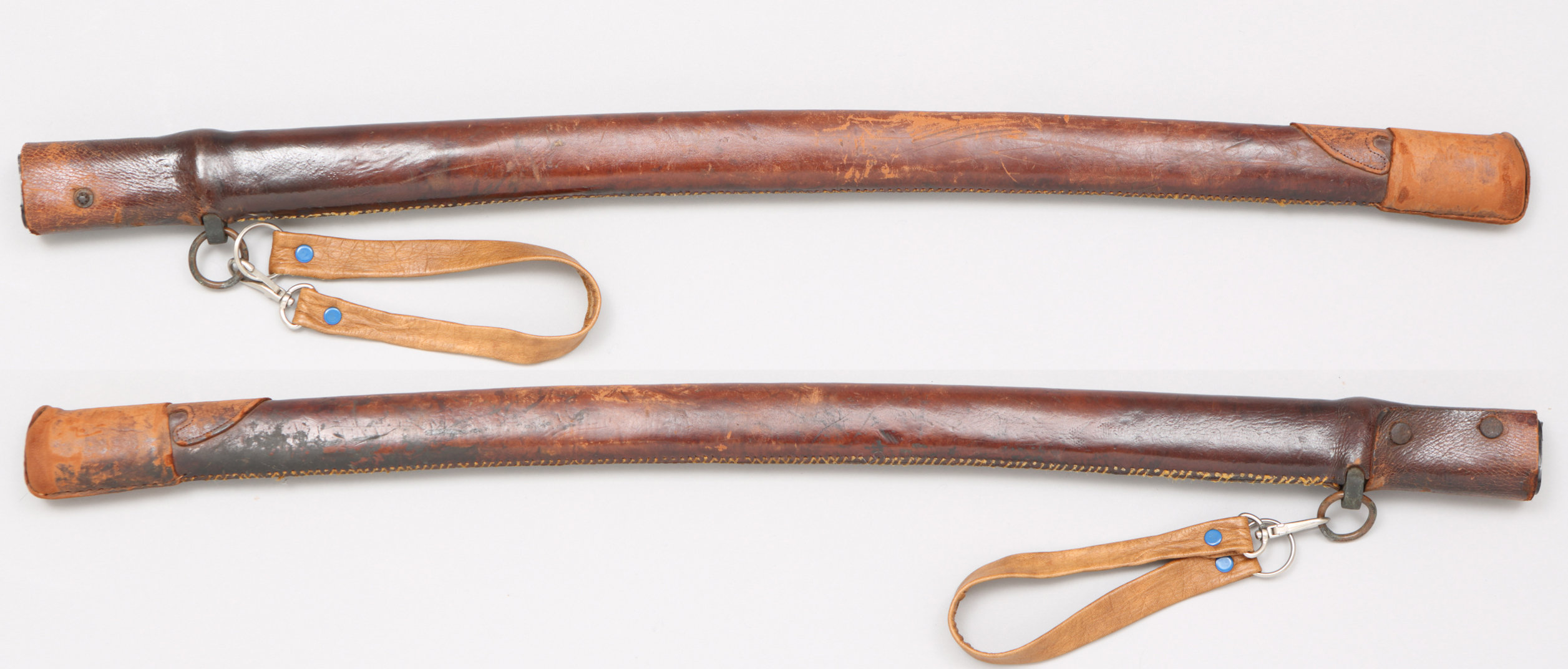 Katana, Koshirae and saya
[ Signature ] omote : no signature ura : -

[
Size
]
Blade length 67,1cm (2 shaku 2 sun 1 bu 4 rin), sori 1,3cm (4 bu 2 rin), moto-haba 3,01cm, moto-kasane 0,80cm, saki-haba 2,02cm, saki-kasane 0,48cm, mekugi-ana(hole) 1, blade weight 695g
, koshirae length 96cm
[ Period ] Modern, Showa, early
[ Province ] Unknown
[ Feature ]
Form : Shinogi-zukuri, iori-mune. Mihaba is ordinal. Kasane is relatively thick. There are difference of width between moto and saki. Shallow sori attached. Chû-kissaki extended form. There are bô-his on omote and ura with maru-dome stops.
Nakago : Ubu. Yasurimes are kiri. Saki is kurijiri. One hole.
Jigane : Ko-itame-hada well grained. Jinie attached.
Hamon : Gunome-midare. Ashi appeared. Konie attached. Fine suangashi in paint-brush pattern appeared.
Boushi : Saki is hakikake. It shows ichimai-bôshi form.

Koshirae : Kuro-roiro-nuri-zaya Uchigatana-koshirae. Menuki : Yumi-utsubo-zu(suaka-ji kin-iroe). Fuchigashira : Syunme-zu(shin-chû-ji). Tsuba : kassen-zu(tetsu-ji)

[ Conditions ] There is tiny hike(scratch). Small rust at ha-saki. Koshirae has some small dents but not detachment of lacquer. Rest part, it maintains excellent conditions.

[ Attachments ] Habaki (suaka-ji single), koshirae and bag of koshirae.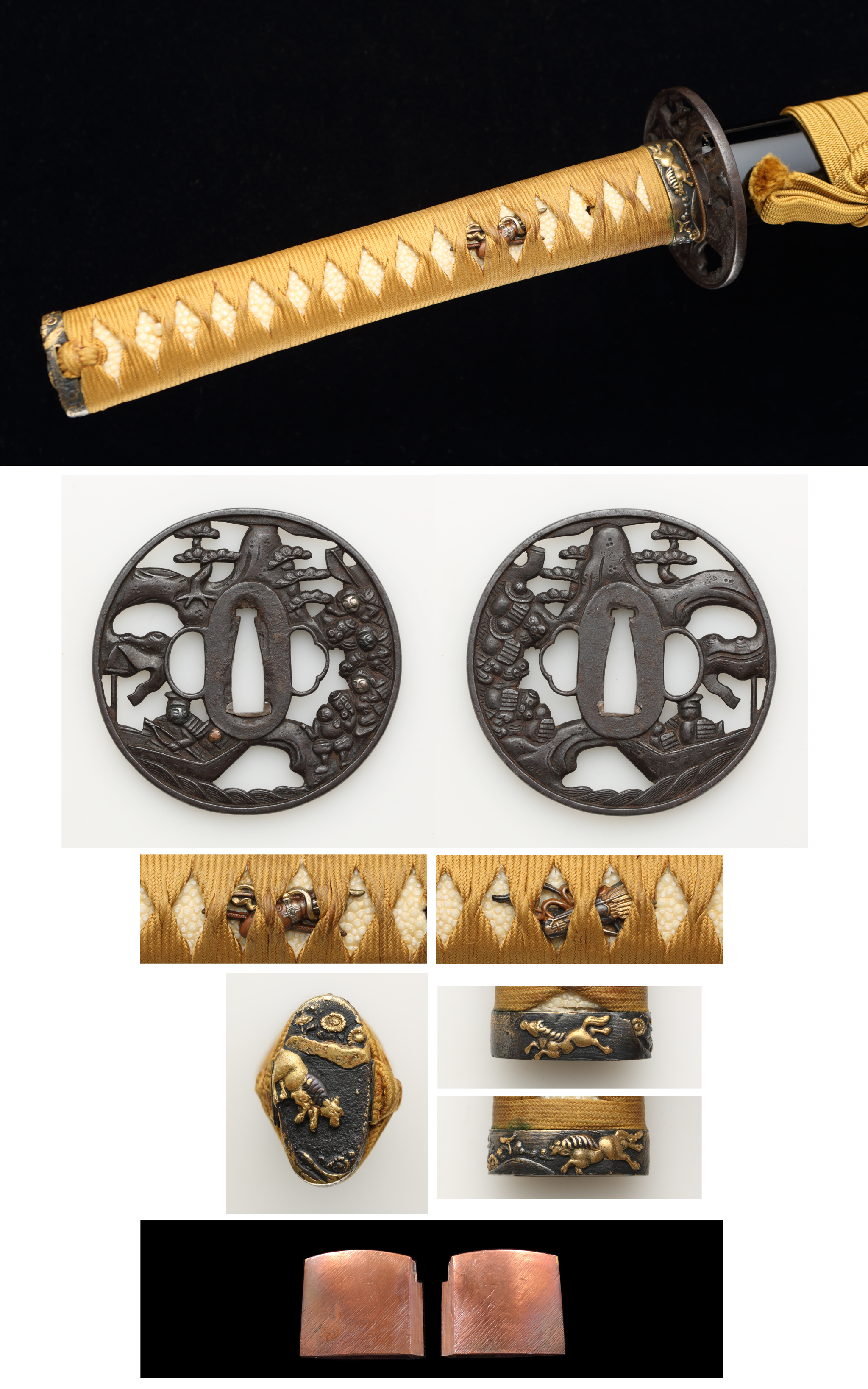 [
Item number
] A050417 [
Price
]
JPY 280.000
(shipping and insurance fee are not included)