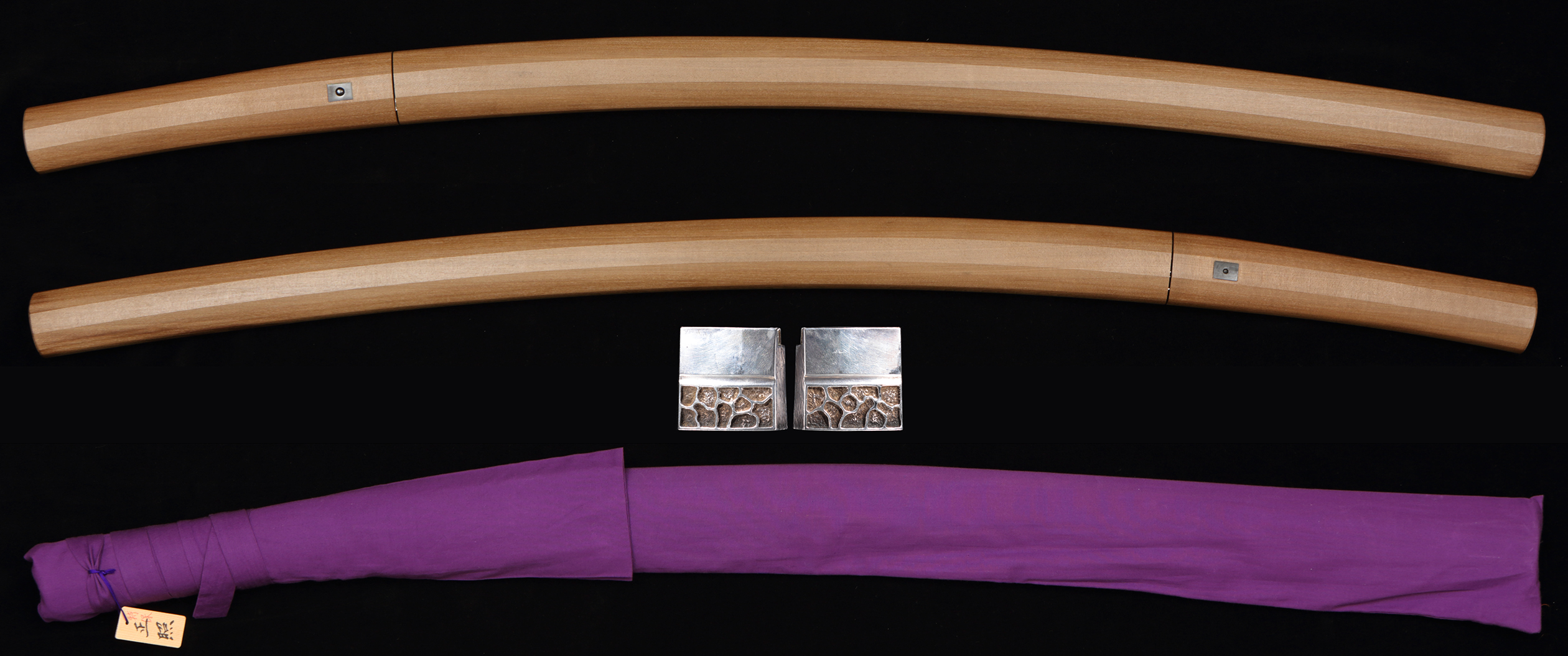 Katana, Shirasaya

Hô-jôji Tachibana Masateru

[ Signature ] omote : (kikumon "菊紋")Hô-jôji TACHIBANA Masateru "法城寺越前守橘正照" ura : -

[
Size
]
Blade length 62,6cm (2 shaku 0 sun 6 bu 6 rin), sori 2,0cm (6 bu 6 rin), moto-haba 3,05cm, moto-kasane 0,72cm, saki-haba 2,27 cm, saki-kasane 0,45 cm, mekugi-ana(hole) 1, blade weight 625,5g
, shirasaya length 89cm
[ Period ] Edo, middle of
[ Province ] Musashi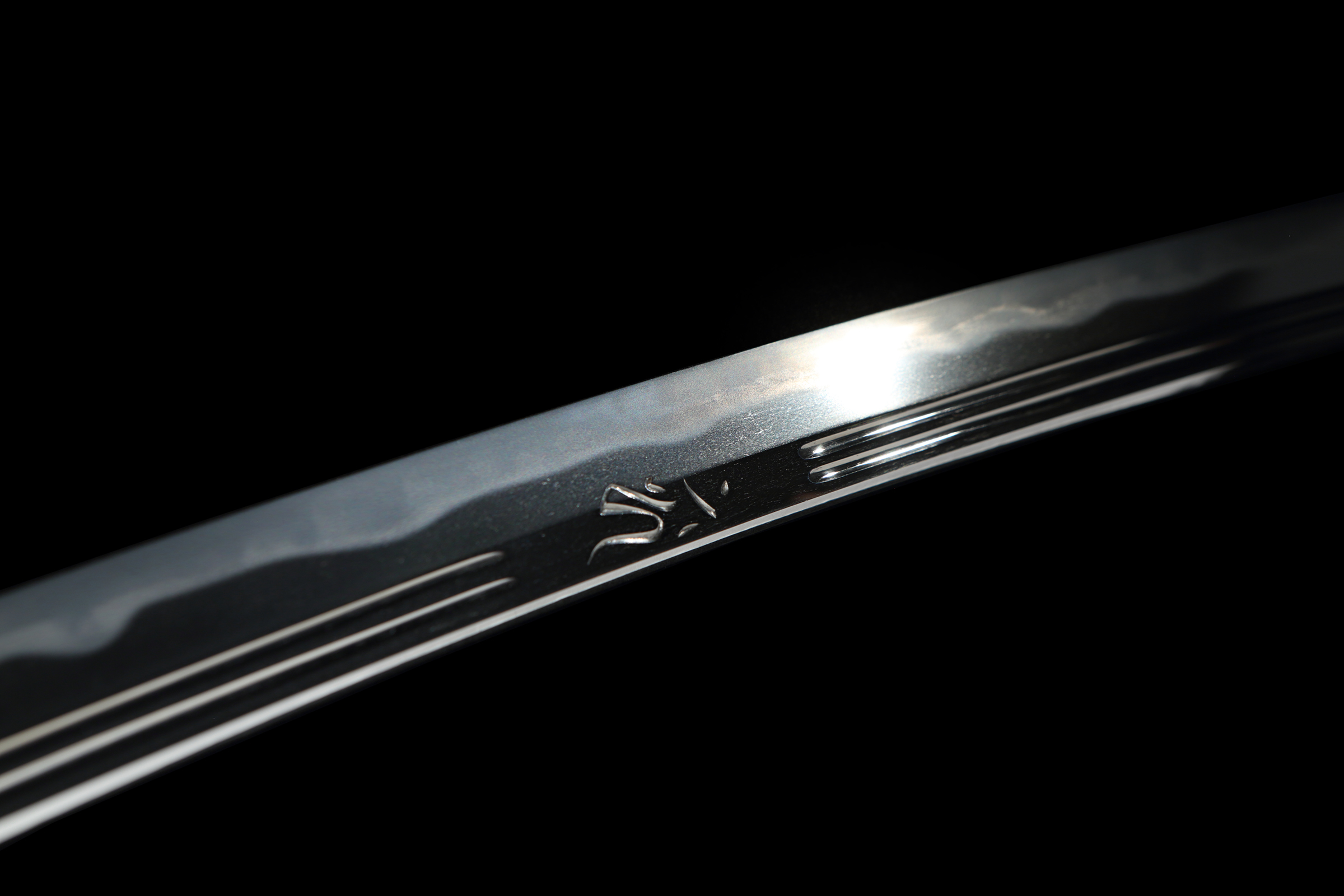 [ Feature ] Form : Shinogi-zukuri. Iori-mune. Both mihaba and kasane are ordinal. Nice sori attached. Chû-kissaki extended.
Nakago : Ubu. Yasurimes are suji-kais. Saki is a little round shape ili-yama-gata. One hole.
Jigane : Ko-itame-hada well grained. Fine jinie attached. Chikei appeared.
Horimono (engraving) : On omote side, there are futa-suji-"hi"s and bon-ji sanscrit characters. On ura side, there is a bô-"hi", which stops in round shape.
Hamon : Gunome-midare. Togari-bas mixed. Ashis and deep nioi appeared. Konie attached well. Sunagashi appeared. Nioikuchi is bright and distinctive.
Boushi : It runs in sugu, turns in komaru. Saki is hakikake.
 

[ Highlight ] Hô-jôji Masateru was a pupil of Masahiro. He was known as a best swordmith in Edo Hô-jô-ji school. He was accredited to Echizen-no-kami. Later, he moved to Akita, Ugo province. It is possible to observe his close contact and collaboration with other swordsmiths since there are collaboration works such as a) Masateru, Kazusa-no-suke Kaneshige and Sukekurô Kanetsune, b) Masateru, Kazusa-no-suke Kaneshige and fourth generation Yasutsugu and c) Masateru and Izumo-daijyô Yoshitake. This sword has excellent jigane. Deep nioi appeared. Ko-nie attached well. Bright gunome-midares are significant. Both engravings are harmonized, too. In general, it was considered that Masateru was good at sugu-ha. On the other hand, this sword showed that he was good at midare-ba, too. So that this sword is one of valuable work as historical material.

[ Conditions ] It maintains excellent conditions. Both polishment, habaki and shirasaya are excellent, too.

[
Attachments
] Habaki (suaka-ji, silver foiled, single), shirasaya, bag of shirasaya,
Zengi-dô shô-shin kantei-sho paper (issued by SHIBATA Mitsuo on 9th July Shôwa 59(1984),
NBTHK Tokubetsu Hozon paper (issued on 9th July Heisei 16(2004))

[
Item number
] A040718 [
Price
]
JPY 800.000
(shipping and insurance fee are not included)