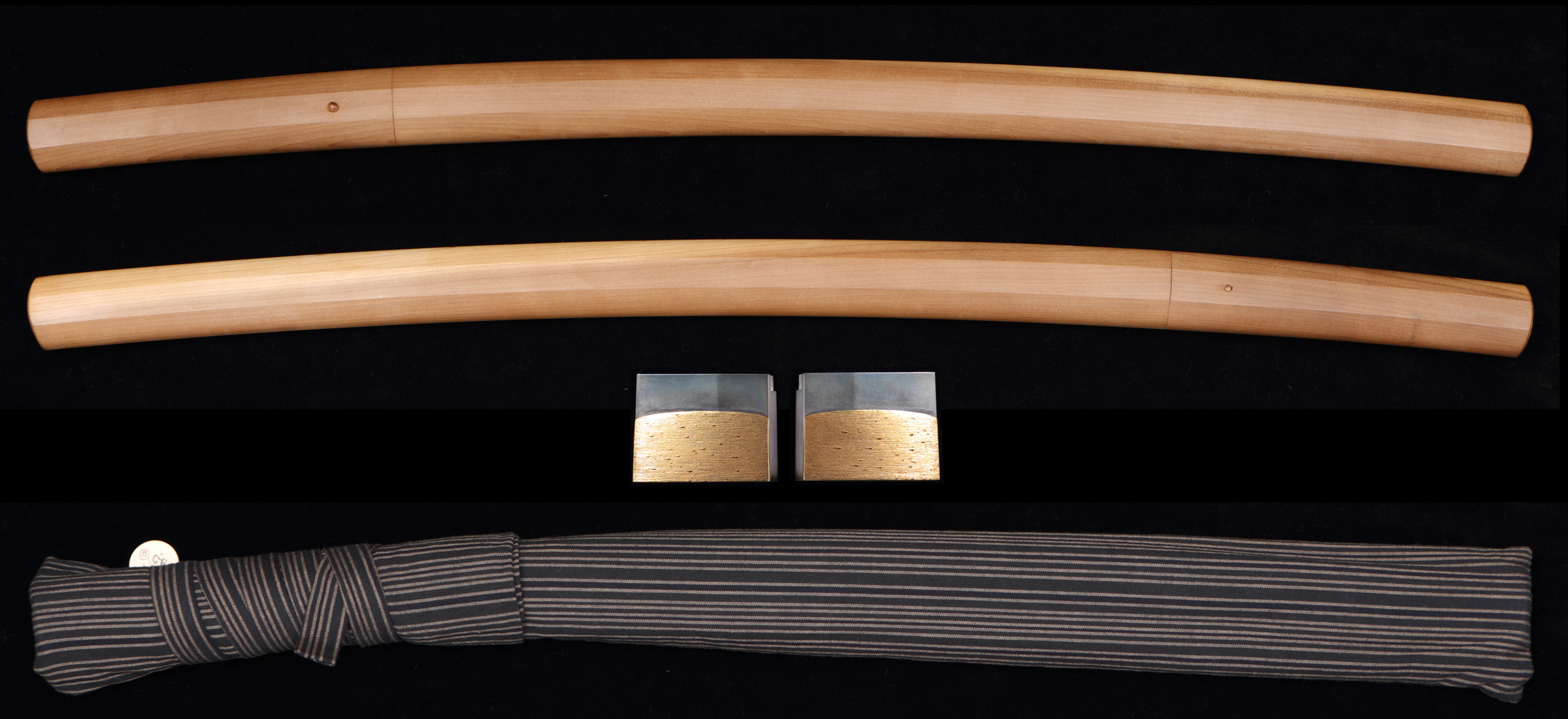 Wakizashi, Shirasaya

Ômi daijô Tadahiro, second generation

[ Signature ] omote : Ô-mi daijô Fujiwara Tadahiro "近江大掾藤原忠広" ura : -
[
Size
]
Blade length 53,02cm (1 shaku 7 sun 5 bu 0 rin), sori 0,9cm (3 bu 0 rin), moto-haba 3,32cm, moto-kasane 0,74cm, saki-haba 2,34cm, saki-kasane 0,49cm, mekugi-ana(hole) 1, blade weight 567,5g
, shirasaya length 75cm
[ Period ] Edo, first half of
[ Province ] Hizen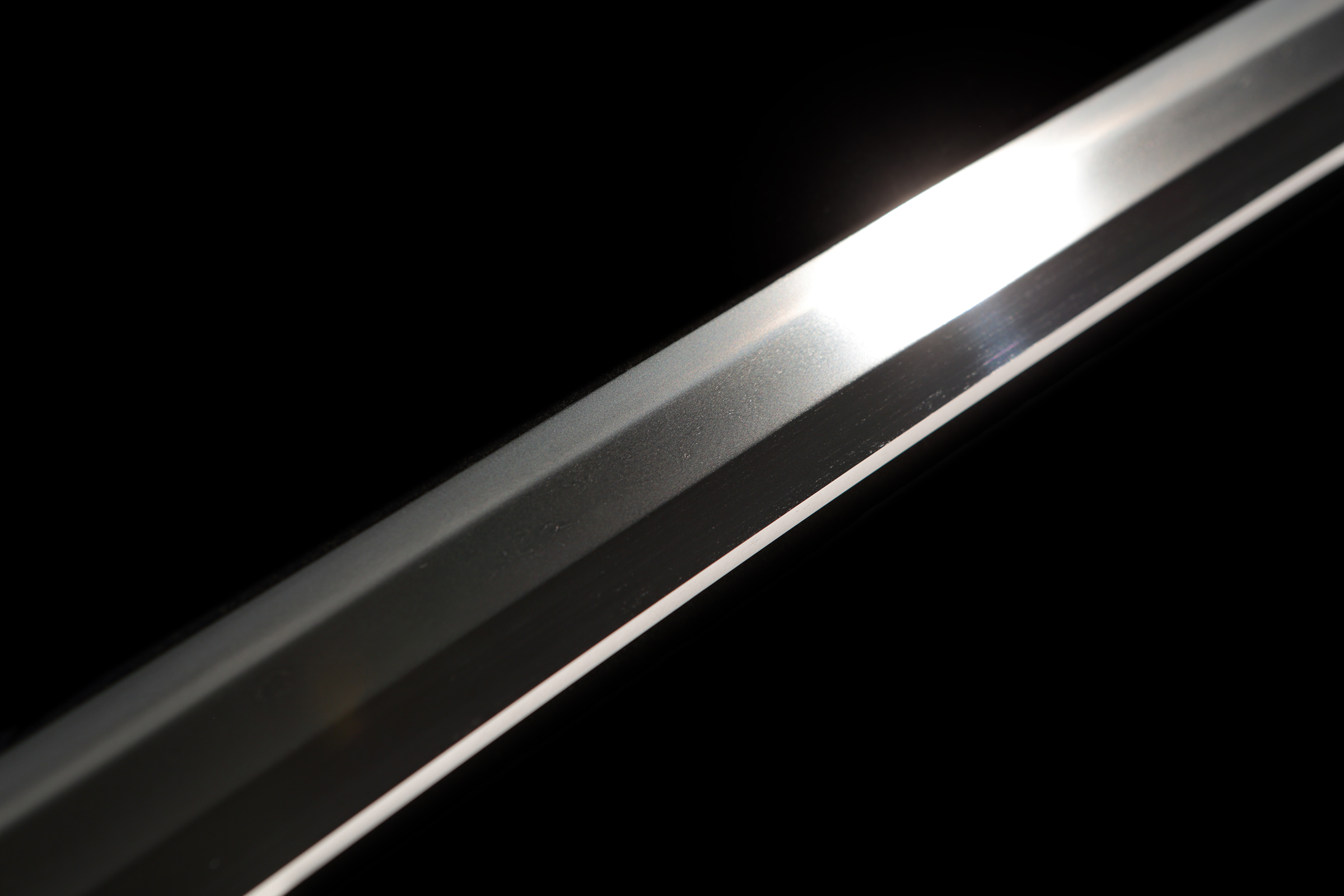 [ Feature ]
Form : Shinogi-zukuri. Iori-mune. Mihaba is wide. Kasane is ordinal. Clean sori attached. Chû-kissaki extended form.
Nakago : Ubu. Yasurimes are shallow katte-agari. Saki is iri-yama-gata. One hole.
Jigane : Ko-itame-hada well grained. Fine and rich ji-nie attached. Fine chikei appeared. It becomes konuka-hada very fine surface.
Hamon : Chû-suguha. It is shallow notare. Deep nioi, ko-ashis appeared. Rich nie attached. Nioikuchi is distinctive.
Boushi : It runs in sugu, then turns in round. Saki has a little hakikake.

[ Highlight ] This sword was created by second generation Ômi-daijô Tadahiro. He was a first son of first generation Tadayoshi. He was called Hei-saku-rô. When his father was deceased in Kanei 9, he was mere 19 years old young man. Thanks to his talent and warm help of father's apprentices, he could start swords creation in the same year. As a result, he could succeed and keep the family name. In July Kanei 18, he received official title Ô-mi daijyô. He died in Genroku 6, 81 years old. He created swords for long time, so that there were many remainings. His jigane beauty has been apprauded as top in Hizen-tô swords. This sword has very well grained kitae-hada jigane, it exactly worth calling komenuka-hada "米糠肌". It is wonderful smart form
and suguha-hamon with distinctive nioi-kuchi. It shows the characteristics of Ô-mi daijyô Tadahiro well.

[ Conditions ] There is tiny rust on sinogi-ji for mune side. It is not remarkable but there are some foggy part of polishment around monouchi of ura-side.

[
Attachments
] Silver plate,
uwagai
gold foiled,
futae
habaki, shirasaya, bag of shirasaya and
NBTHK Hozon paper (issued on 31st January Heisei 12(2000))

[
Item number
] A040618 [
Price
]
JPY 700.000
(shipping and insurance fee are not included)