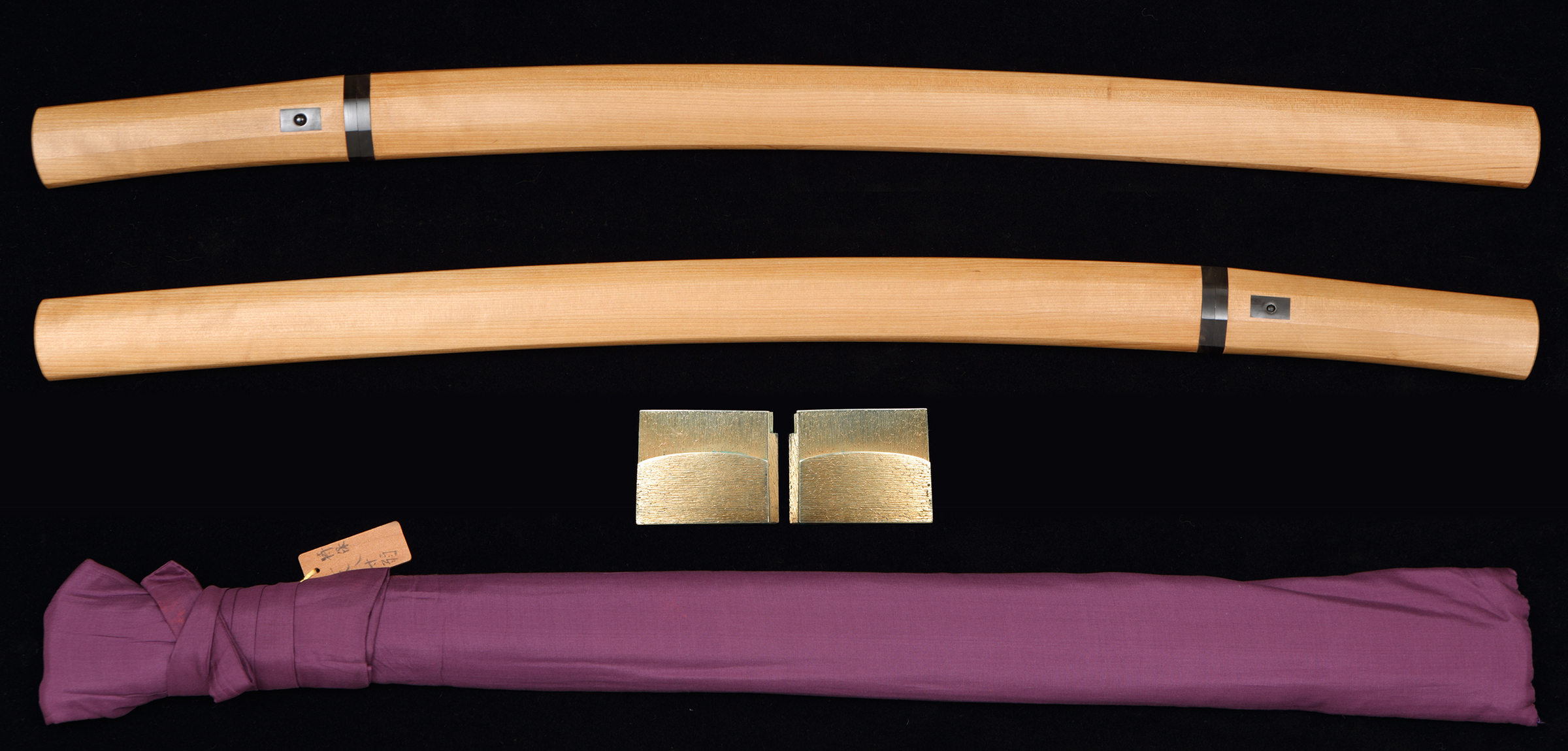 Wakizashi, Shirasaya

[ Signature ] omote : OZAKI Gen-go-emon Suketaka Tenmei nana nen ni-gatsu-bi "尾崎源五右衛門助隆 天明七歳二月日" ura : -

[
Size
]
Blade length 54,3cm (1 shaku 7 sun 9 bu 2 rin), sori 1,0cm (3 bu 3 rin), moto-haba 3,42cm, moto-kasane 0,74cm, saki-haba 2,56 cm, saki-kasane 0,52 cm, mekugi-ana(hole) 1, blade weight 592.5g
, shirasaya length 75cm
[ Period ] Edo, second half of. Tenmei "天明" 7 (1787)
[ Province ] Harima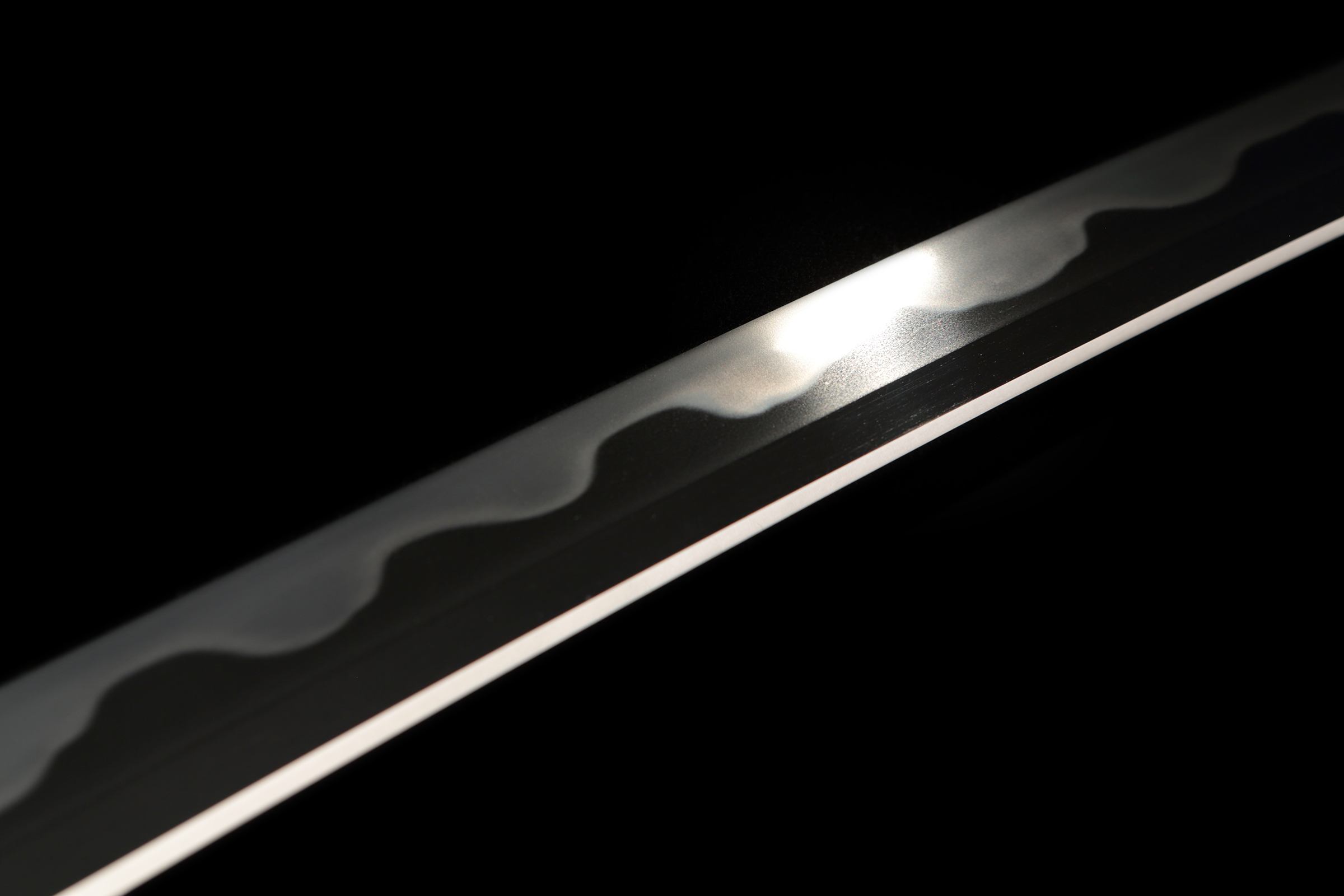 [ Feature ]
Form : Shinoji-zukuri. Iori-mune. Mihaba is wide. Kasane is thick. Shallow sori attached. Chû-kissaki more or less extended form.
Nakago : Ubu. Yasurimes are ô-sujikais with keshô. Saki is shallow i-li-yama-gata. One hole.
Jigane : Koi-tame-hada well grained. Ko-mokumes mixed. Fine jinie attached. Significant jigane.
Hamon : It starts in sugu but short. In notare, gu-nomes mixed. Ashis and deep nioi appeared. Rich nie attached.
Boushi : It runs in sugu, then turns in ko-maru.

[ Highlight ] OZAKI Suketaka was born in Harima province. He was a pupil of KURODA Takanobu. He was accredited to Nagato-no-kami in Kansei "寛政" 10(1798), he admired TSUDA Sukehiro and created tô-ran-ba swords. He died in his 53 years old in Bunka 2(1805). This sword has wide mihaba, thick kasane and sturdy form. On well grained jigane, dynamic tô-ranbas with rise and fall of height. It is magnificent.

[ Conditions ] Healthy state at its body. Polishment, habaki and shirasaya are all excellent.

[ Attachments ] Habaki (suaka-ji, gold foiled, double), shirasaya, bag of shirasaya and NBTHK Tokubetsu Hozon paper (issued on 11th June Heisei 11(1999))
[
Item number
] A030718 [
Price
]
JPY 850.000
(shipping and insurance fee are not included)