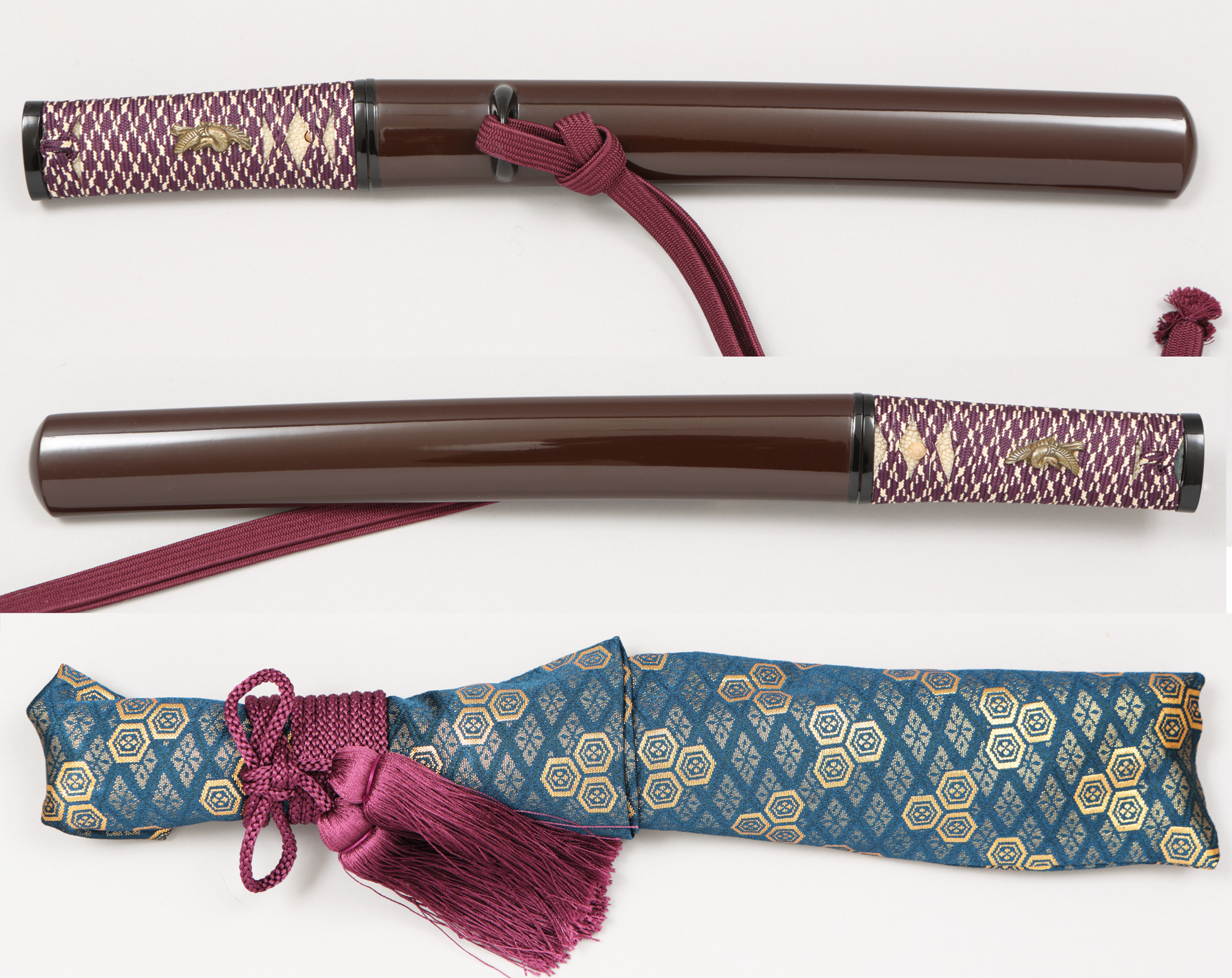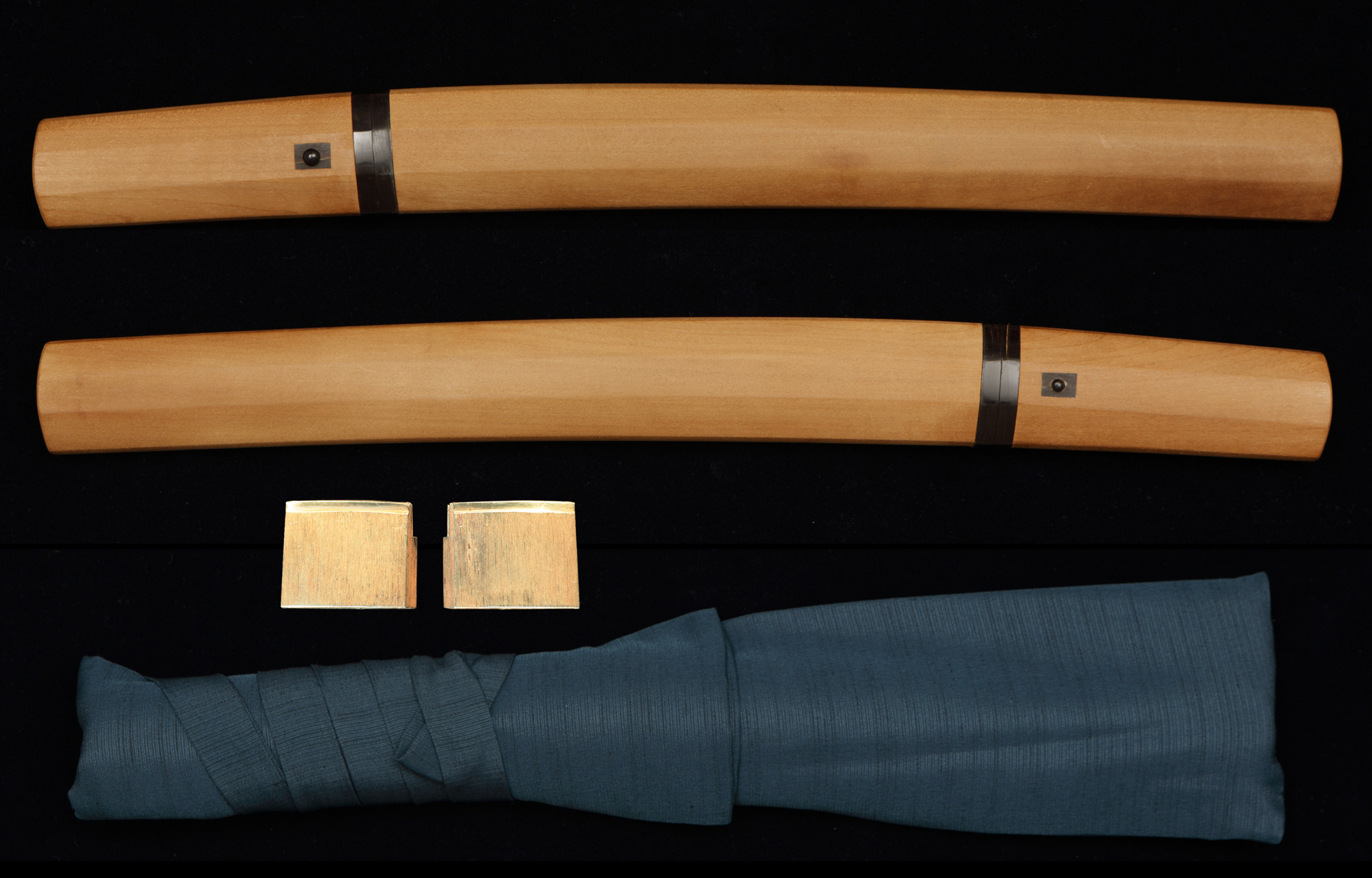 Tanto, Shirasaya, Koshirae

[
Signature
] omote :
"相州住広正作
" ura : -
[
Size
]
Blade length 26,0cm (8 sun 5 bu 8 rin), sori 0,4cm (1 bu 3 rin), moto-haba 2,78cm, moto-kasane 0,51cm, mekugi-ana(holes) 2, blade weight 166g
, shirasaya length 39,5cm, koshirae 40cm
[ Period ] Muromachi, second half of.
[ Province ] Sagami
[ Feature ]
Form : Hira-zukuri. Mitsu-mune. Mihaba is relatively wide. Saki-zori attached. A little shortened form.
Nakago : Ubu. Yasurimes are katte-sagari. Sakis is ha-agari, kuri-jiri. Two holes.
Jigane : Itame-hada in nagare-gokoro. Jinie attached.
Hamon : In gunome, ko-ashis and yos appeared. Nioi-kuchi is in shimari-gokoro. Nie attached. Kin-sujis, sunagashis and yu-bashiris appeared. It shows hitatsura shape with tobiyakis. It has mune yaki.
Boushi : It runs in midare-komi. It turns in long, with togari-gokoro saki.

Cha urushi-nuri-zaya aikuchi koshirae : Both fuchigashira and kurigata are furnished in tsuno. Tsuka is shiro-zame-kise gara-ori ito-maki with kari-zu(wild goose) dashi-menuki.

Sôshu Hiromasa : It had been continued some generations from first generation around Enbun in Nan-boku-chô period till second half of Muromachi period.

Referenced materials : "Nihon-tô meikan" by ISHII Masakuni, supervised by HONMA Kunzan, Yuzankaku publishing (2003), "Nihontô Tsûkan" by UCHIDA Soten, Okamoto igyô-kan publishing (Shôwa 9(1936))
[ Conditions ] Blade has very tiny scratch but it can be appreciated and preserved as it is. Koshireae was made in modern times. Excellent.
[
Attachments
] Habaki (suaka-ji, gold foiled, single), shirasaya, bag of shirasaya,
NBTHK hozon paper (issued on 4th February Heisei 28(2016))
and NBTHK Tokubetsu kichô paper (issued on 31st October Shôwa 50(1975))


[
Item number
] A010417 [
Price
]
SOLD